Ana Djurovka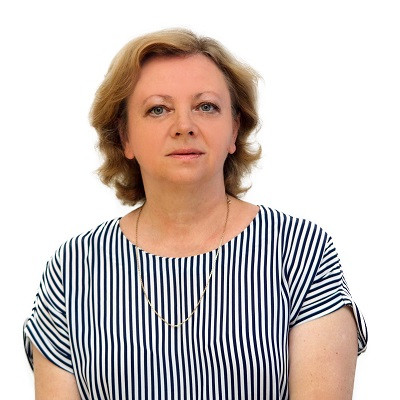 Ana Djurovka has been working in the Ecumenical Humanitarian Organization since 2011. She is currently in the position of Accounting Coordinator in the Finance Department. She is in charge of processing all accounting data, compiling tax documents, calculating salaries, treasury operations, as well as preparing the organization's annual financial report. Performs data reconciliation and harmonization with business partners and competent institutions. Participates in the annual audit of the organization.
During her career, she worked in the following areas: commercial activities in the field of trade in goods and services, as well as accounting of trade organizations. She supports the work of the Women's Ecumenical Forum and participates in Christian women's workshops.
Ana graduated from the Higher School of Economics and Commerce in Novi Sad. She holds a diploma from the Association of Accountants with the title of "Independent Accountant" and other certificates related to the profession.
She loves nature, traveling and reading selected books. She is engaged in the production of organic vegetables and herbs, and is also interested in new opportunities in the field of organic food and physical activities for the purpose of healthy living.
E-mail: ana.djurovka@ehons.org