Educational support and sowing scarves in Reception Center Šid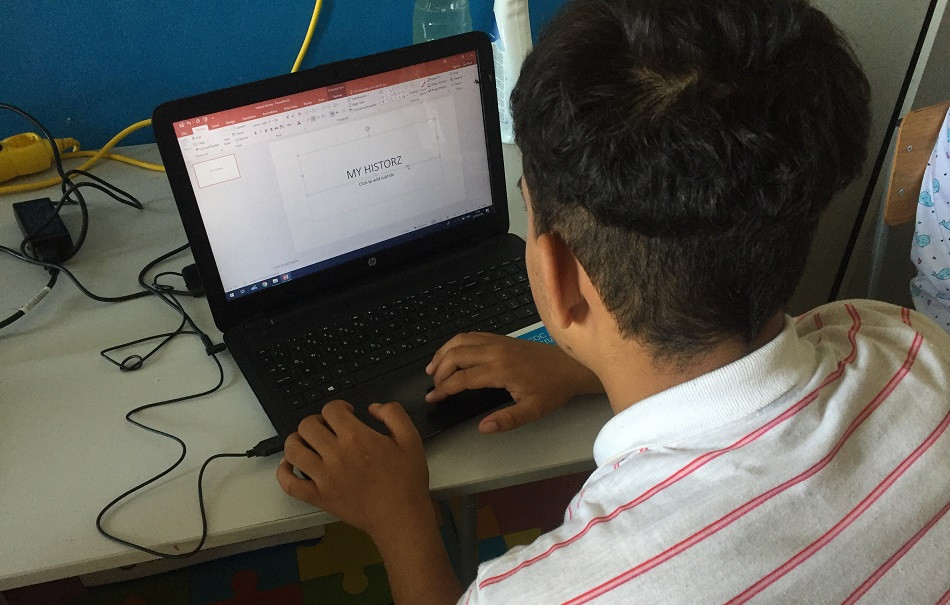 08. Oct 2020.
Our associates continuously provide support to children in education in the project implemented with the support of Evangelical Lutheran Church in America (ELCA), in cooperation with the help of Commissariat for Refugees and Migration of Republic of Serbia and the local primary school.
The learning support in math, Serbian and English are provided on a daily basis within the reception center. During the work, each child is approached individually and provided with maximum assistance, in accordance with individual level of knowledge and educational school standards.
The children showed great interest in this type of work and come to the corner every day. A large number of children have not been included in the regular school system in our country before, and they say that it means something to them when they do something useful for themselves and improve their knowledge.
Children's conduct and working atmosphere in the corner is supportive and warm, and they are really dedicated to doing their homework. An occasionally obstacle is language barrier, but it is also easily overcome through creativity (for example, they had a class of creative geometry where geometric shapes were mastered by making butterflies from paper).
The classes of art culture and physical education are not lagging behind. Almost every day, some kind of sports competition is organized for the youngest, along with creative workshops.
Geography is especially interesting for them when they need to find their country on the globe and then show the path they have crossed to get to Serbia.
IT literacy is not neglected either. Slightly older children are interested in working in various programs, so they are provided with the time they spend researching the area of ​​their interest on computers on a daily basis.
Along with continuous support in education, an aongoing activity is scarf sowing workshops for women. In addition to having a great time, they have opportunity to learn sowing or further improve their existing knowledge. They were especially satisfied with their work and the outcome of the workshops, because in addition to having the opportunity to learn, each of them received a scarf at the end of the workshop.