With new tools toward greater opportunities for income generation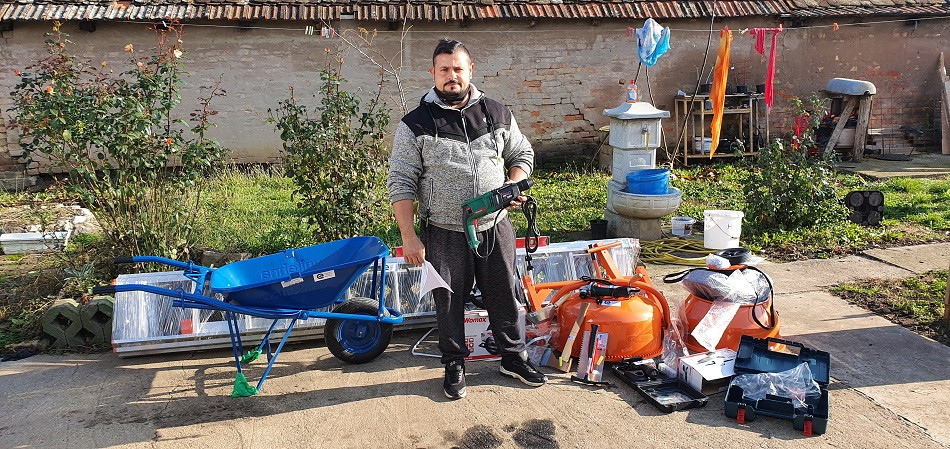 05. Jan 2021.
Within the EHO project "Improvement of the socio-economic situation of the marginalized in Vojvodina through education and economic empowerment", Žolt Lakatoš was supported with equipment for construction works. He was given: a concrete mixer, a cordless drill, a circular saw, an aluminum ladder, a construction cart and other construction tools, in accordance with the planned activity. Žolt started working very early with his father, so he gained a lot of experience. Before he was supported by EHO, he rented equipment because he had nothing but small tools. Now, with his tools, he will be able to take on jobs that he could not do before and generate higher revenues. Žolt supports a family of four with his work.
Beside this awarding of equipment and tools for this business idea, he also received his beneficiary support package which was consisted of a training to draft a business plan and of mentoring and support.
The project is implemented with the support of Brot für die Welt and Diakonie Württemberg / Hoffnung für Osteuropa from Germany.