Landscaping equipment donated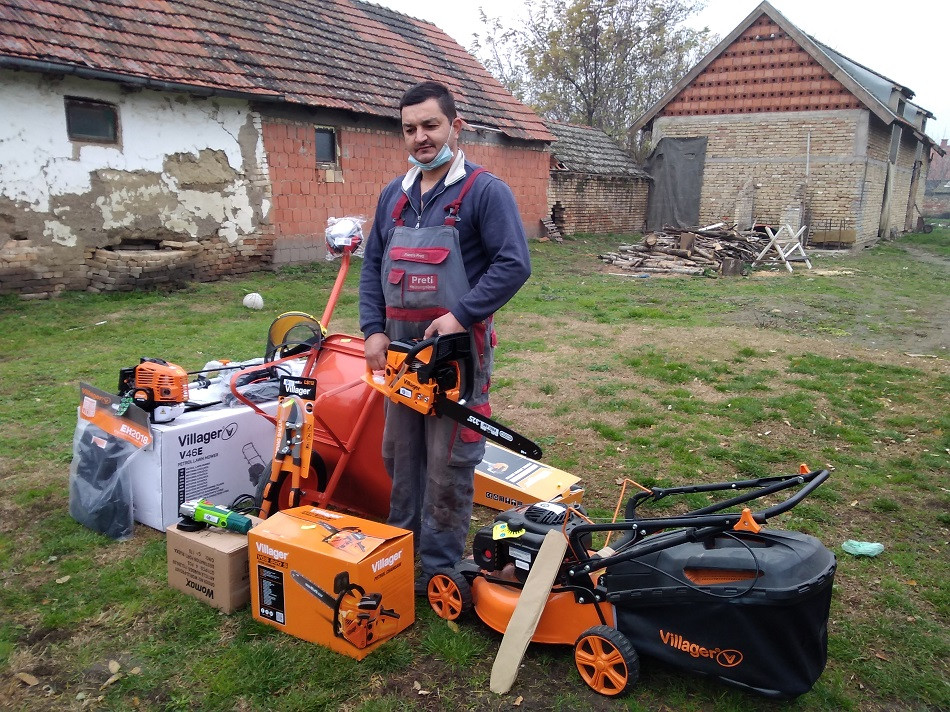 09. Jan 2021.
Within the EHO project "Improvement of the socio-economic situation of the marginalized in Vojvodina through education and economic empowerment", Dušan Rajkov was supported with equipment for landscaping arrangement business. He was handed a motor mower, motor trimmer, chainsaw, agricultural cart, and in accordance with the planned activity. Dusan plans to cut firewood in the winter, and to maintain yards and gardens in households in his village in the summer. The obtained equipment will enable his independence in work and contribute to the economic empowerment of his family of five members.
Beside this awarding of equipment and tools for this business idea, he also received his beneficiary support package which was consisted of a training to draft a business plan and of mentoring and support.
The project is implemented with the support of Brot für die Welt and Diakonie Württemberg / Hoffnung für Osteuropa from Germany.