The second cycle of trainings for business initiatives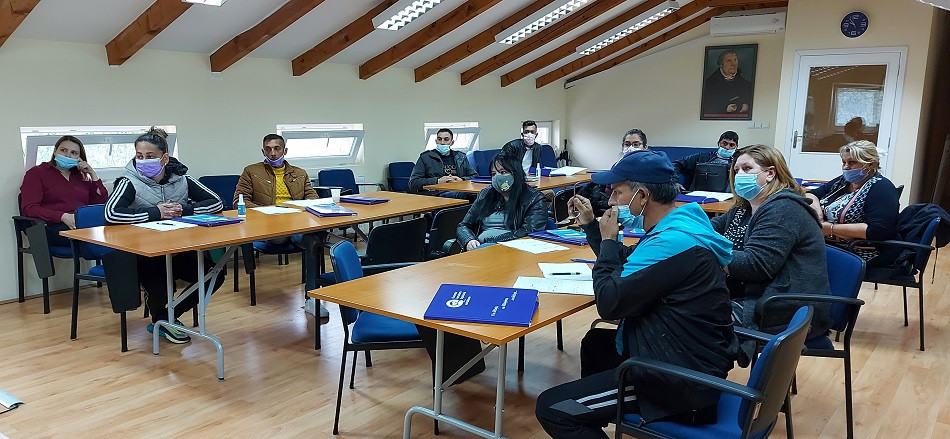 28. Apr 2021.
The second cycle of three trainings which are intended for beneficiaries from the Vojvodina who show the potential for expanding their existing business, was held in the EHO center. The areas covered by this training cycle were: the legal and bookkeeping aspects of business, marketing and planning . Also, various forms of association, advantages of registration were presented, and participants were introduced to the responsibilities and obligations that come with the registration of an independent business. The goal of the advanced training is to strengthen the capacity of beneficiaries and increase their entrepreneurial awareness.
It is planned in the coming period to support six more business initiatives in the process of registration of their activities with grants for the purchase of tools and equipment, as well as continuous consultative support.
The three-year project "Improvement of the socio-economic situation of the marginalized in Vojvodina through education and economic empowerment" is implemented by the Ecumenical Humanitarian Organization with the support of Brot für die Welt and Diakonie Württemberg / Hoffnung für Osteuropa from Germany.