EHO distributed aid parcels to the Roma families in need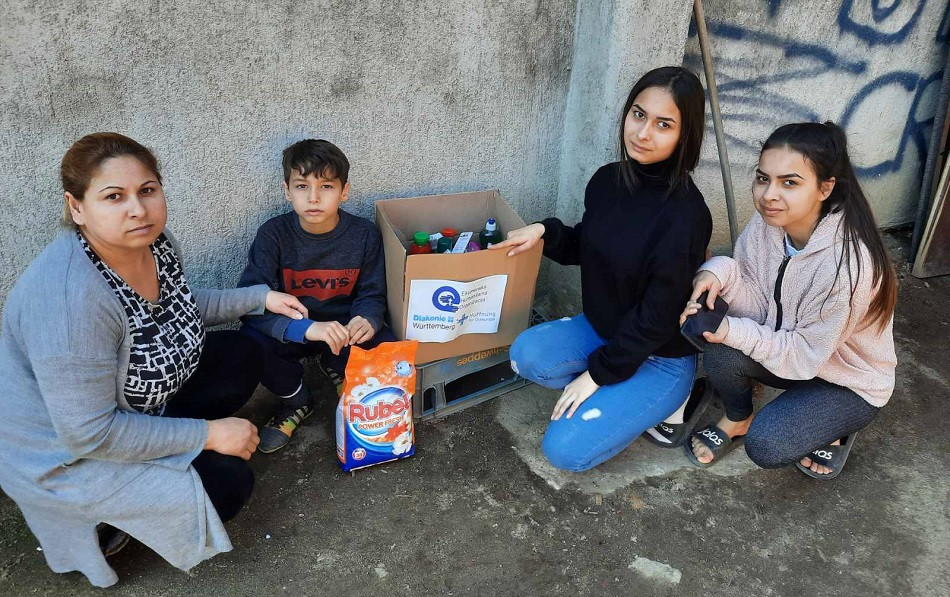 28. May 2021.
Ecumenical Humanitarian Organization provided humanitarian aid packages to Roma vulnerable families on the territory of Serbia through a project supported by the programme of Hoffnung fur Osteruropa – HfO and Diakonie Wuerttemberg. In the period from January to May 2021, 130 one-time emergency relief packages were distributed as a form of emergency intervention to families that were additionally affected by the crisis caused by the COVID 19 pandemic.
Since the mapped families are spread throughout Serbia, the distribution of the package was done through the Network of Local Integration Associates who made sure that the help reached the neediest families.
Humanitarian aid in the form of packages with food, personal hygiene products and general hygiene items was distributed to the most vulnerable Roma residents in the following municipalities and cities of the Republic of Serbia: Novi Sad, Sremska Mitrovica, Vladicin Han, Surdulica, Novi Bečej, Stari Bečej, Bačka Palanka, Smederevska Palanka, Bujanovac, Babušnica, Kikinda, Crepaja, Mali Iđoš, Kruševac, Kragujevac, Lebane, etc.
This distribution is a part of broader efforts of the Ecumenical Humanitarian Organization to help eliminate the consequences caused by the coronavirus pandemic in Serbia.