Prevention of Juvenile Marriages and Domestic Violence among Members of the Roma Population in the Autonomous Province of Vojvodina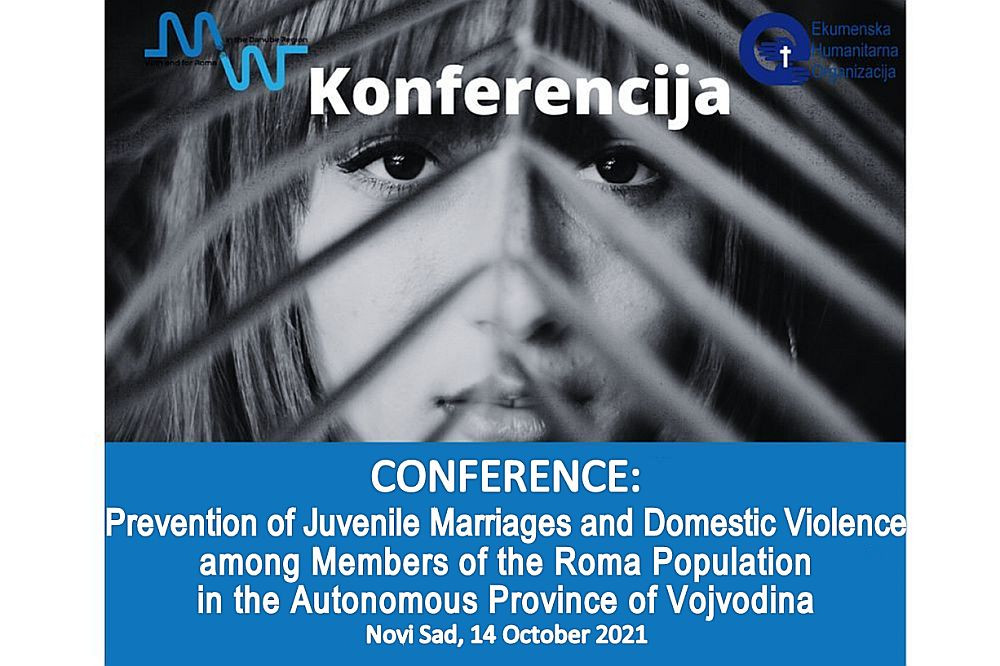 14. Sep 2021.
Since the prevalence of underage marriages is much higher among the Roma population in the entire region, and that a large number of Roma girls marry before the age of 18, it is evident that more attention should be paid to this topic.
Also, the topic of domestic violence, recognized as a widespread social problem, requires a constant attention and interest, not only by professionals but also from the general public. Most disturbing facts are, degree of tolerance for certain forms of domestic violence and a belief that it is exclusively a private matter.
We are organizing a conference with the primary goal to exchange ideas and experiences toward a joint action for preventing juvenile marriage and domestic violence.
The Conference shall be held on 14 October 2021 in premises of the Center for Social Work of the City of Novi Sad (Zmaj Ognjena Vuka Stret No 13) at 9:00 hours.
All interested participants are kindly asked to register their attendance using this online form: https://forms.gle/kMT4CbRJUnHJpgx39
Briefly on the conference umbrella project:
The conference is held within the project "With and for the Roma in the Danube Region" that aims to exchange experiences, knowledge and examples of good practice in working with the Roma community and other marginalized groups in the countries of the Danube region. The project consists of several phases, the first of which is dedicated to capacity building in Roma villages to prevent domestic violence in the region of Sibiu, Romania and Vojvodina, Serbia.
The project is implemented by the Ecumenical Humanitarian Organization (EHO) in cooperation with Diakonie Württemberg from Germany and with partners - Evangelical Academy Sibiu from Romania and Diaconia of Slovakia.
The project is facilitated through the financial support of the State Ministry of the Baden Württemberg and European Strategy for Danube Region (EUSDR).This macroregional cooperation aims to strengthen cooperation between Danube countries and involves nine EU member states: Bulgaria, Germany, Croatia, Austria, Czech Republic, Romania, Slovakia and Slovenia. Non-EU countries included are: Serbia, Bosnia&Herzegovina, Montenegro, Republic of Moldavia and Ukraine.