EHO Humanitarian Bazaar Announcement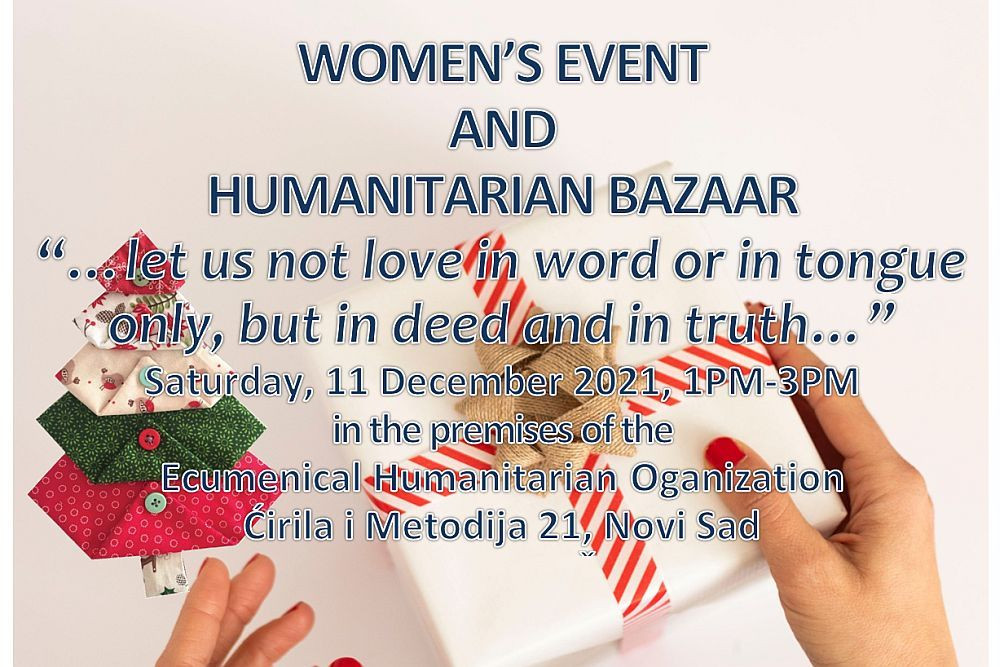 03. Dec 2021.
Within it's Ecumenical Women's Work, Ecumenical Humanitarian Organization shall organize a New Year's Humanitarian Bazaar on Saturday, 11 December from 13:00 hours to 15:00 hours. Exhibited are handicrafts - end of year holiday ornaments and unique handmade fashion clothes and apparel.
Everyone is welcome.
EHO Tailor Workshop,
MAH (Women's association from Zemun) and VILA (Women's association from Ljubovija)