International Children's Day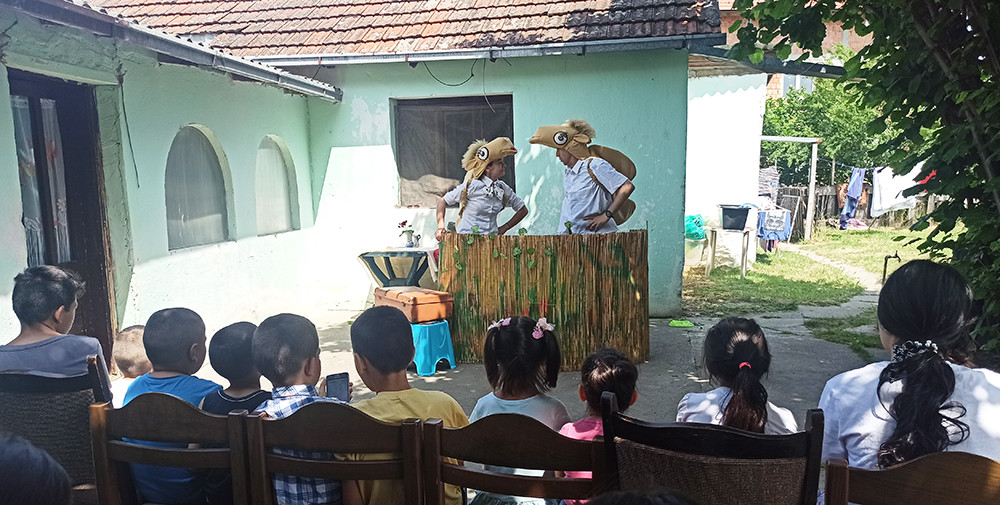 01. Jun 2022.
For the past 97 years, this has been a day to promote children's rights and benefits at the international level. In accordance with the given, EHO, through numerous projects and programs, provides support to children who, due to difficult material conditions, are often separated from the necessary environmental influences that lead them to a safe upbringing and future. In that direction, within the project "Field work with children at risk of being included in life and / or work on the street", which is implemented with the support of the H. Stepic Foundation, activities are carried out that contribute to supporting children's inclusion in the school system, as well as the organization of activities that are an integral part of children's life.
Thus, in addition to the educational workshop that was realized with a preschool group of children, a play for children called "The Lion and the Mouse" was organized. After the activities, the children had the opportunity to socialize with actors and volunteers and to talk about what makes them happy through informal conversation. At the same time, information was shared with children and parents, that from the end of June, preparatory educational workshops will start with the aim of preparing the children for the 1st grade. This also represents the III. phase of the model of support for the transition of children from preschool to school environment.