Stevan Batori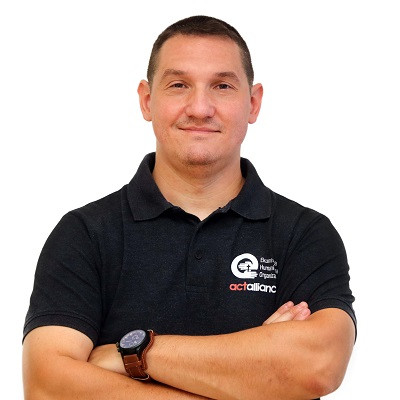 Stevan Batori has been working at EHO full-time since 2002, and in 2000 he has been engaged as a volunteer. He is currently in the position of Project Associate. He is also in charge of maintenance, correctness and records of the use of official vehicles.
During the previous period, Stevan worked in the areas of diaconal work, work with the elderly, people with disabilities, Roma, rehabilitation in the flooded areas in Banat in 2005 and the May floods in 2014. He organized meetings of "Youth without Borders" for reconciliation in the region. , on projects to support and assist migrants and refugees. He also worked on the project of the provincial secretariat of the APV on the suppression of violence against women.
Stevan graduated from the Electrical Engineering High School in Subotica and received additional education by attending courses on project management, NGO development and management, non-violent communication, working with young people in international structures, etc.
He is married and has two children.
E-mail: stevan@ehons.org