Milica Milović Kinoli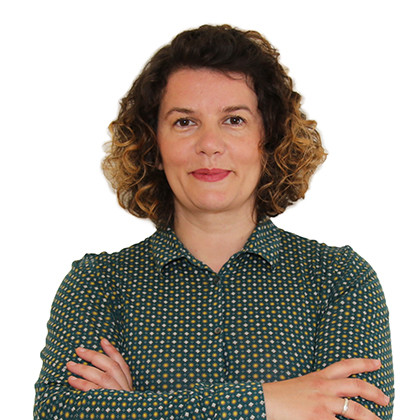 Milica Milović Kinoli works in the Ecumenical Humanitarian Organization since April 2021. She is currently in the position of Project Associate on the project Social Inclusion of Roma and Other Vulnerable Groups in Serbia 2019-2022, engaged in the part of the project that provides additional support in education to children from vulnerable groups.
Milica is a photographer, graphic designer, human rights and social justice activist and youth coach. From 2008, she has been cooperating with the Volunteer Center of Vojvodina, the Serbian branch of the international peace organization - Service Civil International (SCI). She is also one of the founders of the GAIA SCI organization in Kosovo as well as the Balkan Art Zone organization from Priština. Over the years, she has designed and organized various non-formal educational programs, addressing the themes of peace, human rights and active citizenship through the arts and activism. During her active involvement in regional NGOs, she worked as a program coordinator in the field of peace promotion, social justice, education and integration of marginalized and minority groups. Milica uses her artistic skills (photography, video and music) as a tool to promote social justice and human rights and strengthen critical thinking and civic engagement against injustice and social inequality.
Milica completed the basic studies in applied photography and specialist studies in design at the Higher Education Technical School of Professional Studies in Novi Sad. She loves hiking, yoga, gardening and the sea.
Email: milica@ehons.org