Mobilization and Development of Roma Community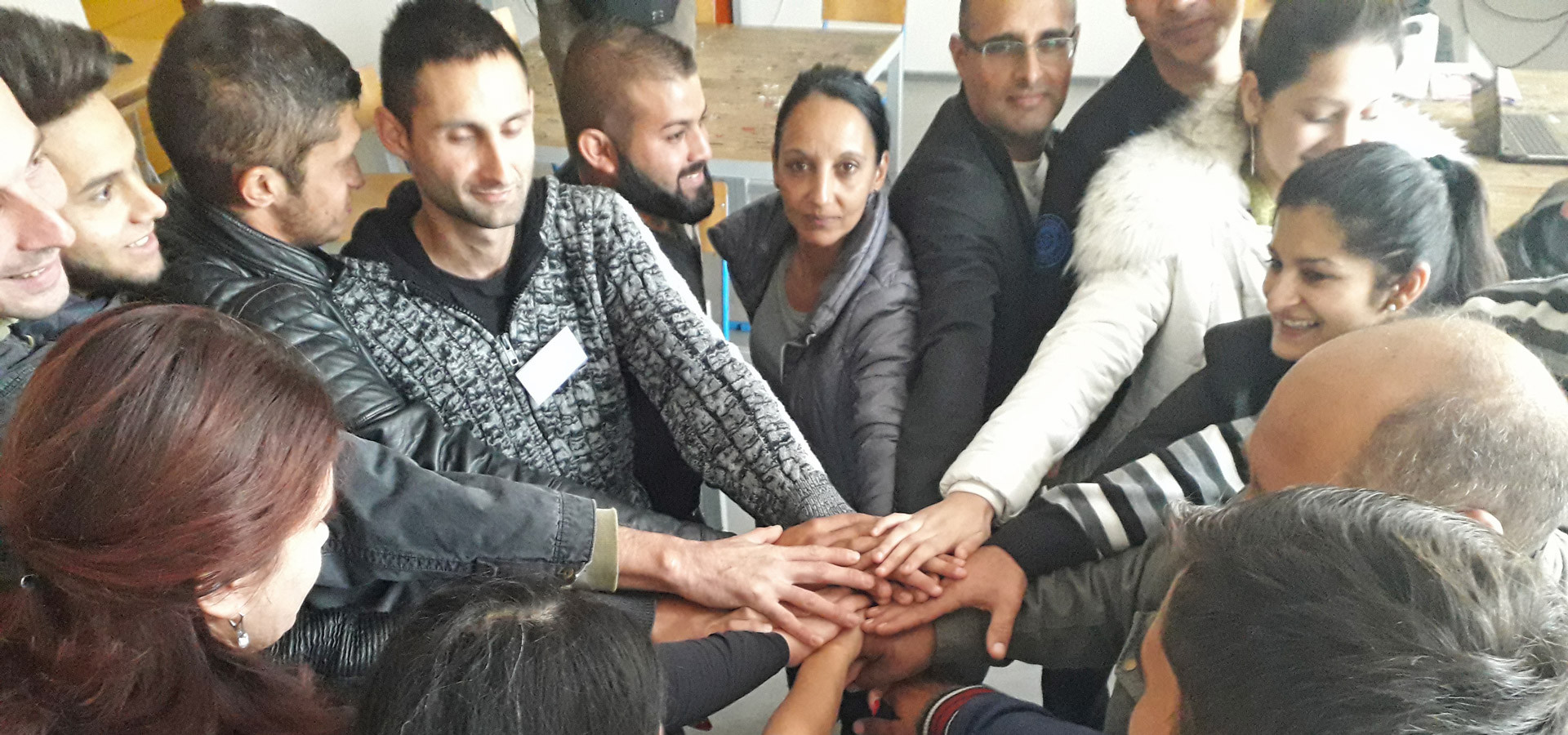 This three-year project aims to empower the Roma community, and to build the capacity of Roma in Roma settlements to be able to create an environment with equal opportunities for all members of marginalized groups either independently and/or in cooperation with institutions. This creates equal opportunities and equal access to social protection systems and other public services in the local community for members of the Roma community, but also promotes the rule of law and respect for human rights not only for Roma but also for other marginalized groups.
The project was previously successfully implemented in 2017 in the City of Pančevo and Niš, Opovo and Kovačica municipalities, and it also monitored the progress of the groups in other project locations from 2015 and 2016.
In 2018 and 2019, trainings for 36 participants was organized, consisting of four two-day training modules on human rights, teamwork, communication skills, project writing, strategic advocacy planning and lobbying. The project team also provided ongoing support to the informal and formal associations formed in the previous project years.
As a result of the project, six informal groups were formed during 2017. Two Roma associations were registered in 2 municipalities / cities (Niš and Kovačica). The project technically equipped these 2 associations as well as an additional two informal groups. The development of local action plans for Roma in the City of Sremska Mitrovica and the Municipality of Kovačica was initiated, including the appointment of local Roma coordinators in some of the partner municipalities / cities. Also, the work and commitment of the project participants resulted in the allocation of larger financial resources in the Cities of Šabac, Pančevo, Sremska Mitrovica, Municipalities of Kovačica, Opovo, and Titel to improve the lives of marginalized groups locally. Formed were associations and groups with capacity to realize 17 different public actions / projects that supported by over 1500 people.
Implementation period: 1st January 2018 - 31st December 2020.
Partner: Evangelical Lutheran Church in America
Coordinator: Stanka Janković > stanka@ehons.org