Weaving course for women from marginalized categories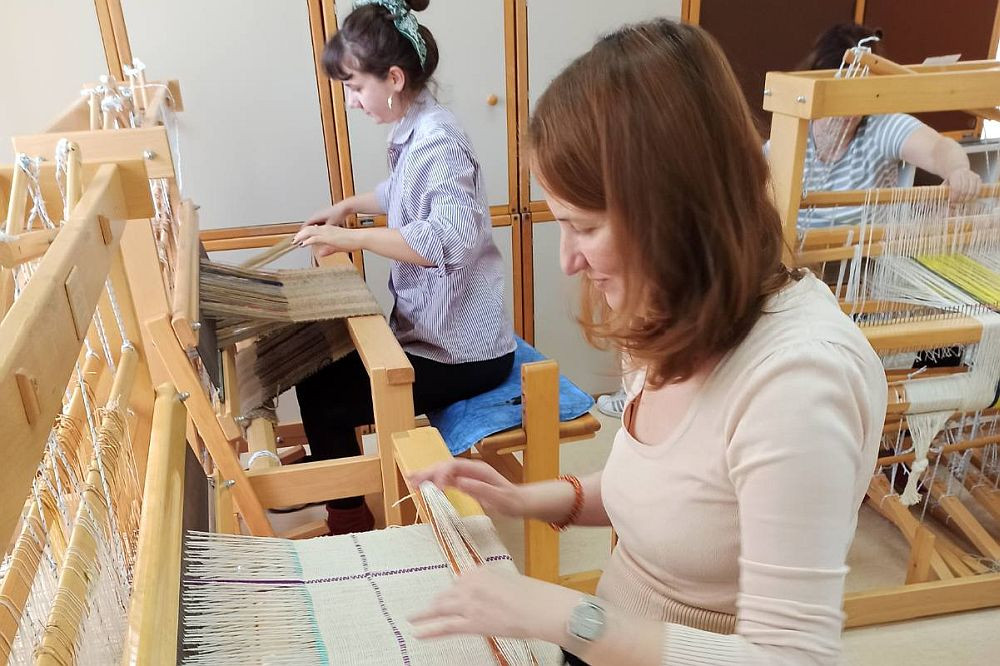 The weaving course for women from marginalized categories was aimed at empowering and socio-economical strengthening of women with a difficult access to employment. Most often, they were unemployed women, single mothers and women with disabilities. The Ecumenical Humanitarian Organization has looms and equipment for holding these courses, in an adequately equipped space. The training was held at the Day Care Center for Persons with Disabilities in the period from September to December 2020. The instructor was an experienced workshop and weaver Marina Šovljanski who held practical and theoretical training classes for a total of 10 women. After this training, women are trained to make simple and medium-complicated weaving products. The acquired skills can be used to gain additional income for their families, but also to contribute to the feeling of self-esteem and self-esteem. Due to the great interest of women, the course continued in 2021.
The project was implemented in the period from September 2020 to 31 December 2020 with the financial support from the Gustaw Adolf Werk from Germany.
Coordinator: Marija Parnicki, mail: marija@ehons.org