International Children's Day in Reception Center Sombor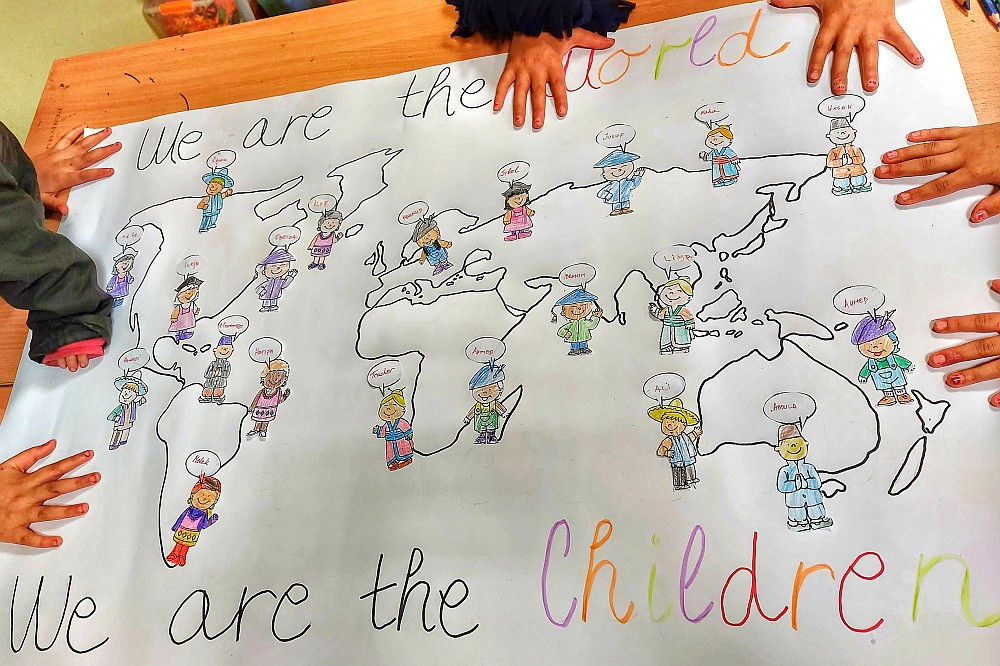 21. Nov 2022.
International Children's Day is celebrated worldwide on November 20.
This day was established in 1954, with the adoption of the Declaration on the Rights of the Child, and every year, around the world, we are reminded of how important the safety and future of the youngest of us is.
On this occasion, the educator of the Ecumenical Humanitarian Organization held a creative workshop with the children staying in this center through the project "Empowerment of refugee women and children". On the world map, the children showed, in a creative way, how migration affects their position in the world.
Through joint work and discussion, they adopted children's rights, but also expressed their needs themselves. The right to play, to education, a warm and safe home, are just some of the needs that the children singled out and recognized as the rights of every child, regardless of where they come from and where they currently are.
The project "Empowering Refugee Women and Children" is implemented by the Ecumenical Humanitarian Organization with the support of the Evangelical Lutheran Church of America (ELCA).