EHO and the A11 initiative realized the Participatory Forum in Novi Sad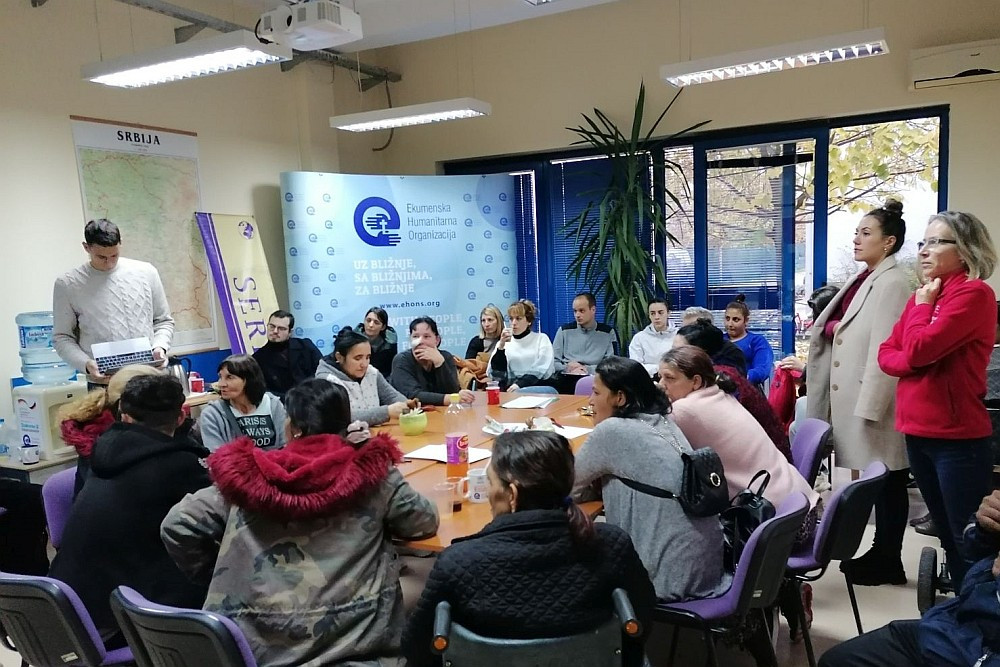 23. Nov 2022.
The Ecumenical Humanitarian Organization is continuously providing assistance and support in exercising their rights to socially disadvantaged persons since the organization was founded. In this sense, at the invitation of the Initiative for Economic and Social Rights - A11, a Participatory forum was held in the premises of the EHO Center with users from Novi Sad, on November 19, 2022.
Led by experts within the framework of A11 - Initiative for Economic and Social Rights, the Participatory Forum entitled "Improving the procedure for realizing the right to material benefits in the field of social protection", brought together 18 beneficiaries with different experiences in using the social protection system services. The participants discussed the obstacles and problems in the existing practice, as well as the needs of users for different solutions. The discussions were held in several sessions and facilitated by the expert community representatives (from the field of law and social protection),
The forum results are: a synthesis of perceived problems in access to social and social protection rights, and, proposals of concrete measures to improve access to law and simplify the procedure for acquiring rights. Constructive and justified proposals for interventions in relation to existing practices, including proposals for changes to the conditions for exercising material benefits entitlements, shall be sent to the relevant ministry.