The World Volunteer Day celebrated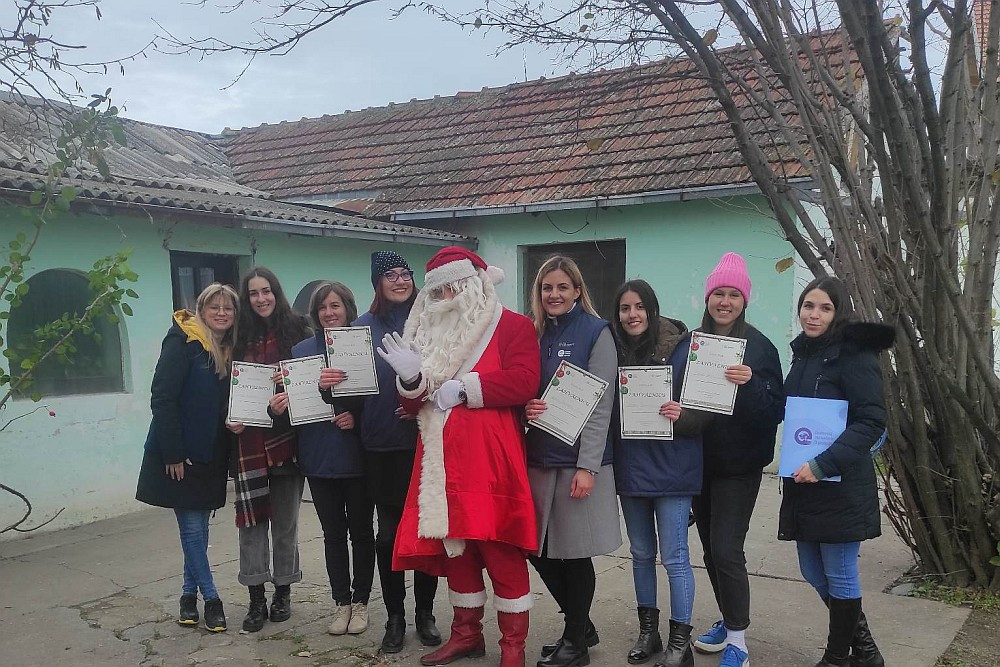 05. Dec 2022.
On this day, 05.12. World Volunteer Day has been celebrated around the world since 1985, when it was proclaimed at the session of the United Nations General Assembly. Every third person in the world engaged in volunteer work and thus became a "man of good will".
During the previous week, and in anticipation of December 5, volunteers who are engaged in the project "Field work with children who are at risk of being involved in life and/or work on the street", participated in the distribution of New Year's packages in the settlement of Adice, to children who are regularly attended workshops during the year. Also, in addition to the packets, the children and other participants also received certificates of appreciation. In addition to this activity, a performance will soon be held in the premises of EHO, where other packages will be awarded.
From the very beginning of the project, volunteers were the main driving force, without whose help a large number of activities would not have been carried out. A large number of volunteers have been involved in project activities since 2009, when the implementation of project activities began. In order to express our gratitude for their work and effort, the volunteers were also given certificates of appreciation, as a small sign of attention to their great contribution.
The activities of the mentioned project are implemented by the Ecumenical Humanitarian Organization with the support of the H. Stepic Foundation from Vienna.