Supported beneficiaries within the new cycle of the project "Education and Economic Empowerment of Marginalized Groups" - Ecumenical Humanitarian Organization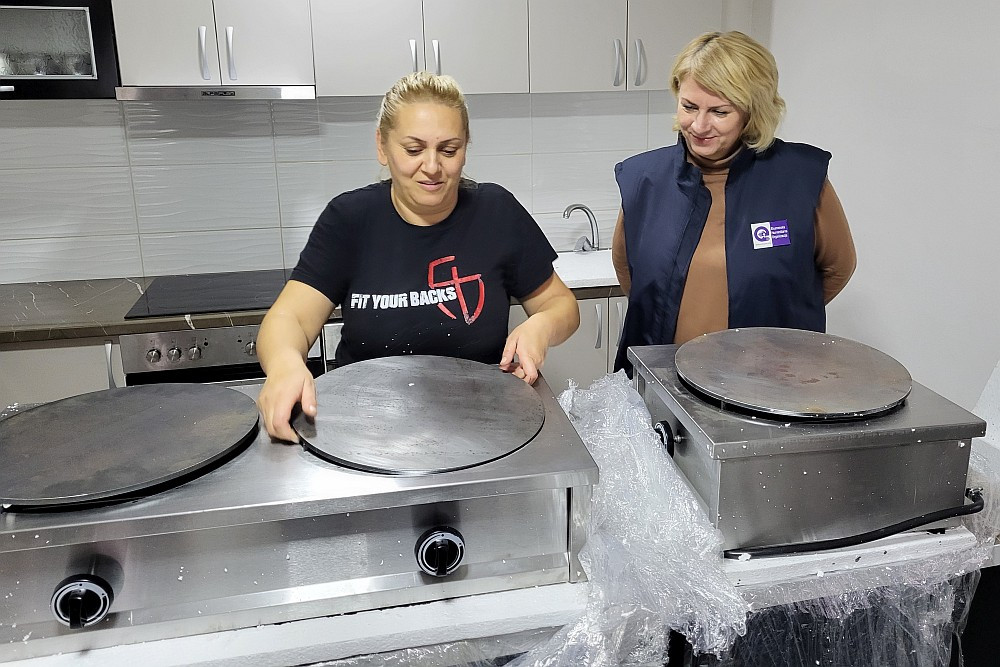 07. Dec 2022.
Within the EHO project: "Education and economic empowerment of marginalized groups", Dragana Ćirić, Aleksandra Nikolić, Danijela Subotin and Indira Bahtijarević were supported.
Dragana Ćirić has many years of experience in the production of bread and pastries. Her products are specific, because she uses traditional recipes from natural yeast to make bread. As part of the support, EHO provided her with equipment - a larger volume refrigerator that allows more space for yeast to grow, and baskets for dough fermentation.
Dragana is already a well-known seller at the Novi Sad Night Bazaar, an event held in Novi Sad, and with the help of EHO, she was able had the opportunity to go to the bazaar with an even larger amount of products, thereby making even more money than before.
Aleksandra Nikolić is a user from Futog, who is supported by a tool for manicure-pedicure jobs. Aleksandra also has many years of experience, but she did not have the equipment with which she could develop her business. Now he has the opportunity to further improve, develop his business and provide economic stability for his family.
Danijela Subotin, with the help of her son, applied for a tool that would allow them to grow annual and perennial plants. Their plan is to jointly grow enough vegetables in order to have an economic income from sales, but also to be able to help the most vulnerable in their environment.
Indira Bahtijarević is involved in the production and sale of fast food. Indira is a regular seller at various events in Vojvodina where she has the opportunity to sell her products. In order to further improve her business, Indira needed new pancake houses, because the equipment she owns is outdated and can no longer be used. After the support, Indira's plan is further business development and future expansion of the offer.
The bebeficiay support package includes training on creating a business plan, procurement of equipment and tools for the best business ideas, and mentorship and support.
The project is implemented with support of the Brot für die Welt and Diakonie Württemberg International from Germany.