EHO roundtable - Discrimination and Free Legal Aid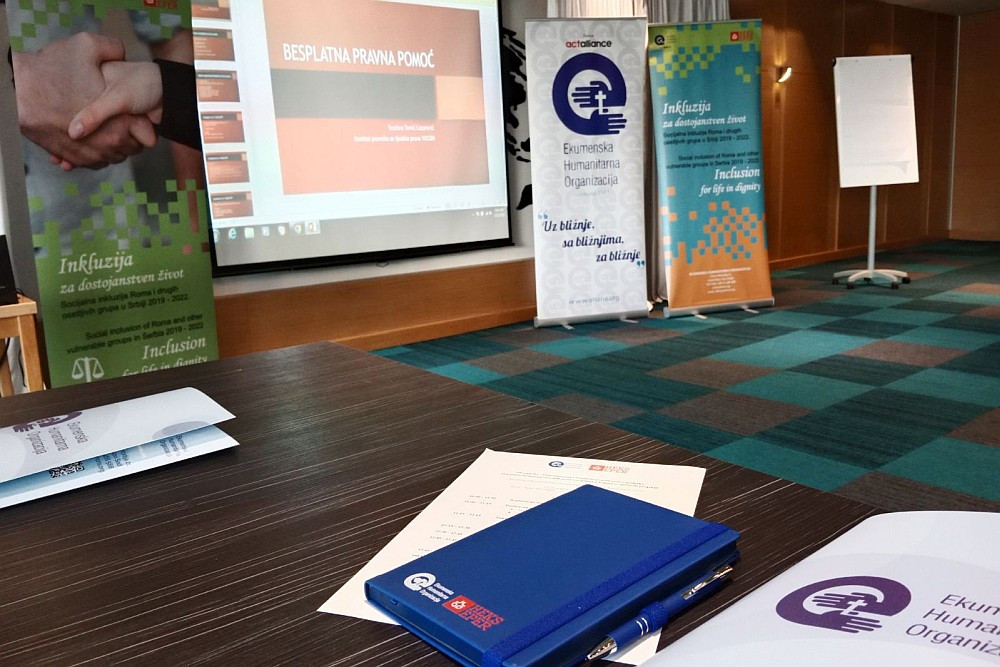 29. Dec 2022.
In the organization of the Ecumenical Humanitarian Organization, on Wednesday, December 21, 2021, in the premises of the "Putnik Inn" Hotel in Belgrade, a round table was held on the topic of discrimination and free legal aid.
The round table was opened by Teodora Tomić Lazarević - legal advisor of the Committee of Lawyers for Human Rights YUCOM and Marija Dražović - coordinator for public policies and research from the organization Praxis.
The Ecumenical Humanitarian Organization carries out activities aimed at strengthening the capacity of local municipal offices for free legal aid and informing the socially vulnerable about their rights to various types of support and assistance, through the project "Social inclusion of Roma and other vulnerable groups in Serbia 2019-2022".
The lecture was attended by representatives of project partner municipalities.
The project is financed by the HEKS/EPER, Switzerland.