One beneficiary from Beočin supported within the new project cycle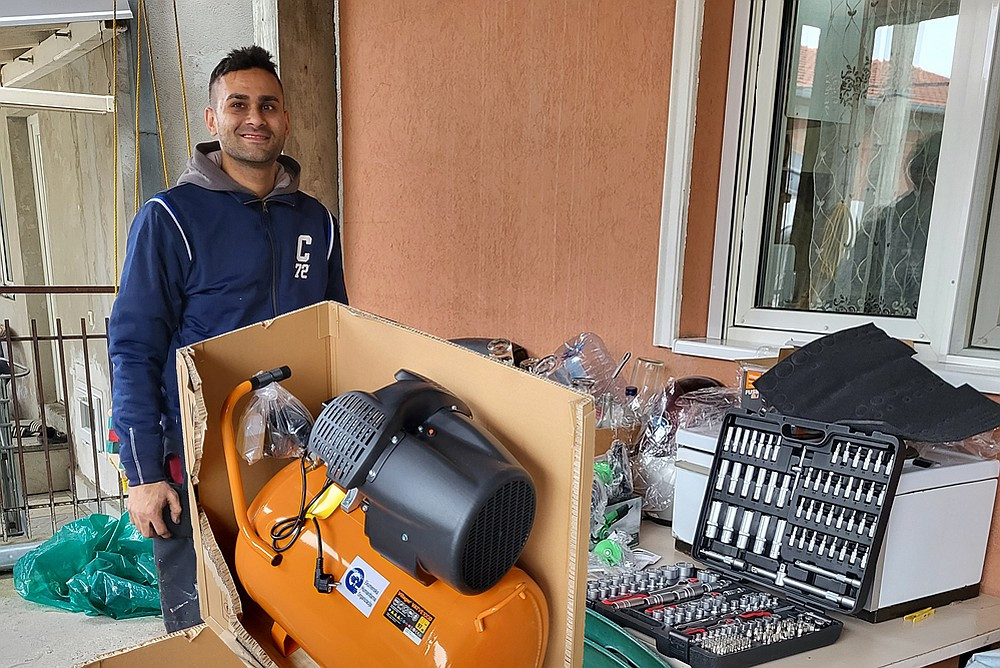 24. Jan 2023.
As part of the project: "Education and economic empowerment of marginalized groups", which is implemented by the Ecumenical Humanitarian Organization with the support of Brot für die Welt and Diakonie Württemberg International from Germany, Suhran Morina from Beocin was supported.
Suhran has been engaged in the auto mechanic trade for many years, but he needed some additional tools to be able to further develop and improve his business. Thus, with the new tools, he will have the opportunity to acquire new knowledge and also to expand the range of services.
The material part of the support included: a set of tools and socket wrenches, a vibrating drill, an angle drill, an air compressor and additional tools, which will give him the opportunity to become more independent and competitive in the market.
With the increase in the volume of work, Suhran hopes to ensure economic stability for his family of seven.
His beneficiary support package included: a training on making a business plan, procurement of equipment and tools for the best business ideas, with mentorship and support.