International Day of Education celebrated at the Reception Center Šid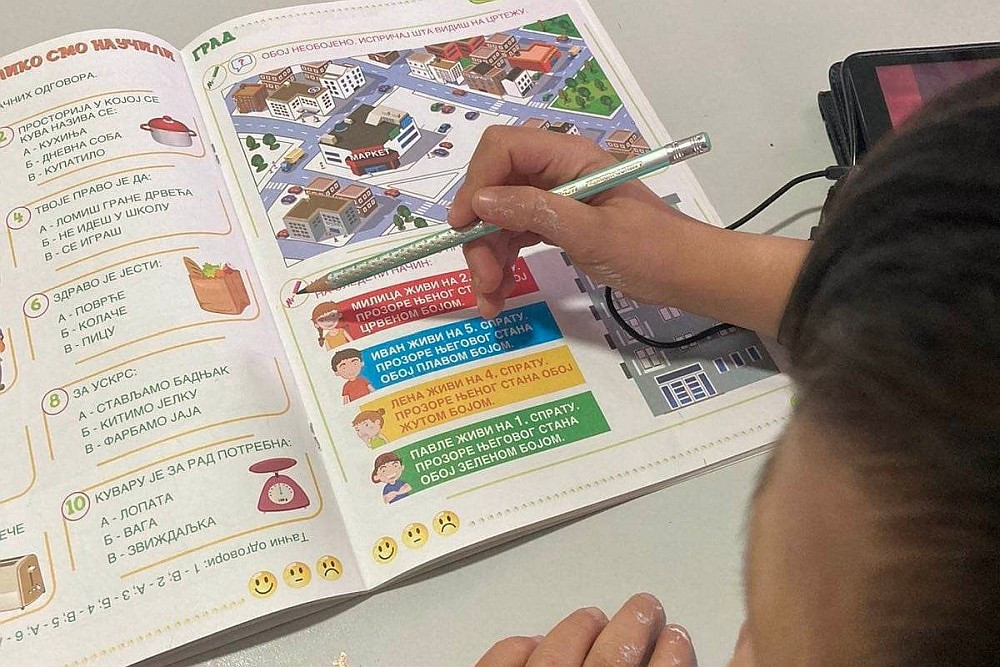 26. Jan 2023.
International Education Day is celebrated on January 24th, and every year on that day, the importance of this topic is emphasized. The availability of education is a means of getting out of poverty, and education itself is a human right, a public good and a public responsibility.
Educators of the Ecumenical Humanitarian Organization, through the project "Empowerment of refugee women and children", devote part of their daily activities to the informal education of children staying in PC Šid. Following affinities and interests, they organize workshops where children's cognitive development is encouraged. Emphasis is placed on learning foreign languages, mathematics and social science. In addition to informal education, support for formal education is also provided, through online classes and help with homework for children who are included in the education system.
On this very day, in the Reception Center in Šid, educators organized a workshop attended by 14 children from this camp, where the importance of education was emphasized, and then support was provided in learning new material.
The project "Empowering Refugee Women and Children" is implemented by the Ecumenical Humanitarian Organization with the support of the Evangelical Lutheran Church of America (ELCA).