Donated tool for beneficiary economic empowerment in Novi Sad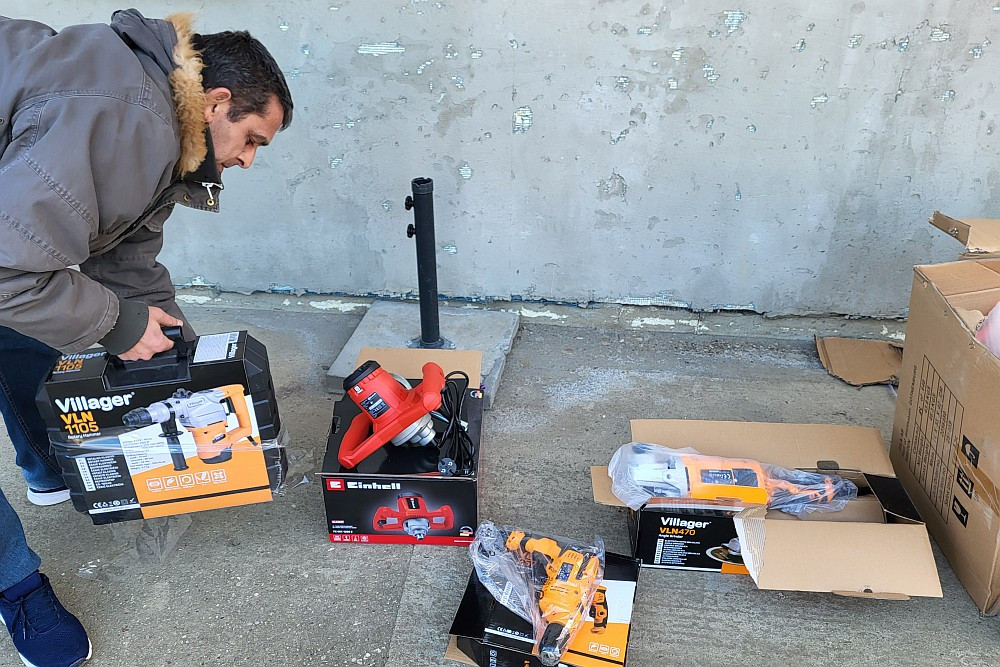 09. Feb 2023.
Within the new cycle of the project: "Education and economic empowerment of marginalized groups" Fadil Sulja from Novi Sad was supported. The project is realized with the support of Brot für die Welt and Diakonie Württemberg / Hoffnung für Osteuropa from Germany.
Fadil Sulja has been engaged in construction and construction work for many years. In addition to the many years of experience and knowledge he had acquired, he lacked a tool that would allow him to start working independently.
Thanks to the donation he received, the tool now gives him the opportunity to become more competitive on the market, to provide a number of services, to use the tool to improve his own business and, by strengthening himself and his business, to provide greater stability to his own family.
The user support package includes training on creating a business plan, procurement of equipment and tools for the best business ideas, and mentorship and support.