Exhibition of children's works and workshops on the theme "In a city that recognizes and respects differences"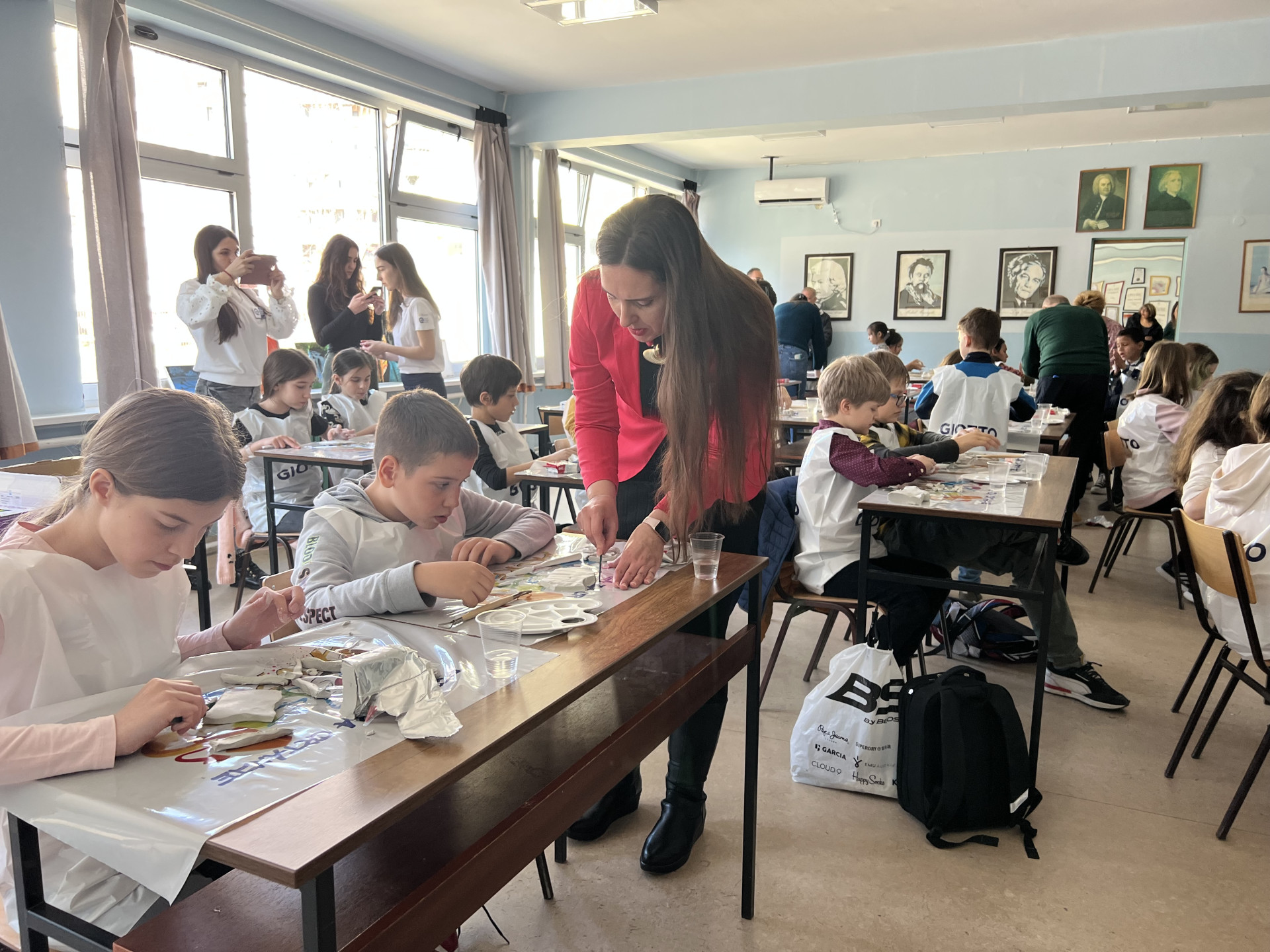 02. Mar 2023.
The ecumenical humanitarian organization, in cooperation with UNHCR, UNICEF and the Commissariat for Refugees and Migration (KIRS) and the "Jovan Popović" Elementary School from Novi Sad, held an exhibition of children's art works and a workshop on the topic "In a city that recognizes and respects differences".
The activity was carried out on Wednesday, February 22, 2023. in "Jovan Popović" Primary School in Novi Sad. The workshop consisted of two parts.
The first part was realized by Danijela Vimić, an academic painter and professor of the art group of subjects, where the children learned about the history and Coat of Arms of the city of Novi Sad, and then created their Coat of Arms in clay.
In the second part of the workshop, Dragana Drljević, an employee of the Ecumenical Humanitarian Organization, who is engaged in the Reception Center in Sombor, presented the Book of Friendship, which was created as a product of the workshop work of refugee children who are housed in the reception center in Sombor.
After that, the children wrote on paper hearts what friendship means to each of them, and then they wrote messages of support for each other, which they later exchanged.
Finally, the children were presented with an exhibition in the school hall, which consists of works that are the product of daily activities carried out with children in the reception centers of Šid station and Sombor.
The goal of the held workshop and exhibition is to create a creative environment in which equal opportunities for the development of children and young people will be put in the foreground, while respecting diversity.
The workshop was attended by 23 children, 8 of whom are from the Shid Reception Center, and who come from Syria and Afghanistan. The other 15 children are students of the Elementary School "Jovan Popović", two of whom are from Russia and two from Ukraine.
Children coming from Syria and Afghanistan were provided with a translation into their native language, so that they could participate in the workshop without hindrance.
The activity was realized through the project "Empowerment of refugee women and children" with the support of the Evangelical Lutheran Church of America (ELCA).