An exhibition of the works of people on the move was held at the Faculty of Education in Sombor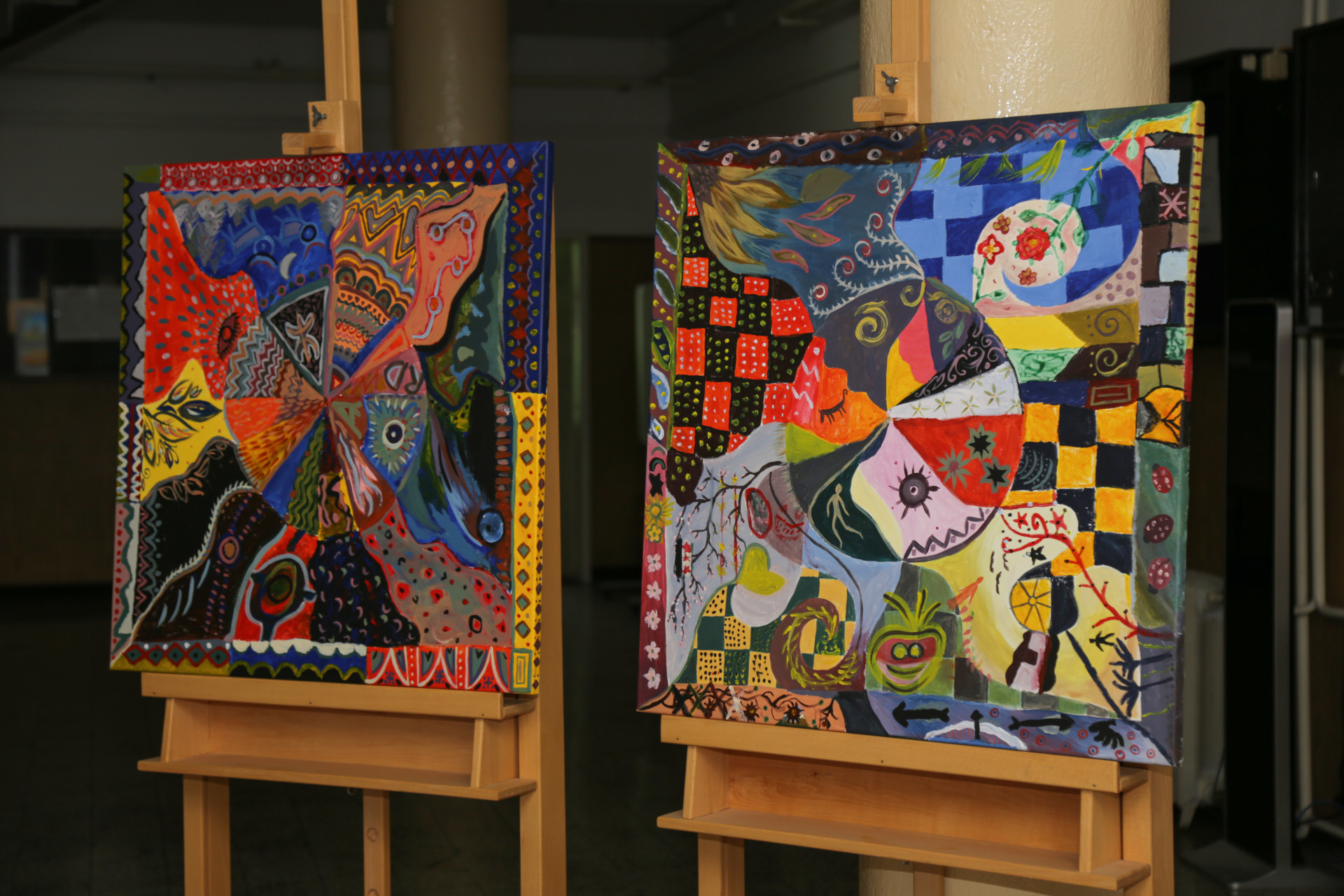 20. Mar 2023.
On Tuesday 14.03. an exhibition was held at the Faculty of Education in Sombor. The exhibited works were created within the framework of the project "Humanitarian Assistance and Protection Related Interventions to People on the Move in Serbia", in the reception center in Sombor.
The opening of the exhibition of works by people on the move from the reception centers, in addition to representatives of the EHO project and the Faculty of Education, was also attended by several young people, refugees and migrants from the Reception Center in Sombor, as well as representatives of the Commissariat for Refugees of the Republic of Serbia.
It is important to understand that we all came from somewhere and that due to various reasons we may willingly go, but unfortunately we may be forced to go to other places in search of better living conditions. Wars, unfavorable political, social or economic situations, climate change, natural disasters were and remain the most common reasons for migration. Refugee centers for migrants in Serbia are stations for people on the move. By definition, a station is a place of residence, a room, a chamber, but it also means the basic structural and functional unit of all known living organisms, it also means a place related to transport where a means of transport regularly or temporarily stops so that passengers can enter in or come out of it.
This exhibition is the result of psycho-social assistance in the refugee-center-station-waiting
room where opportunities to continue the journey to the desired destinations await.
Art, music, sports and video occupation workshops - led by artists Ivana Inđin, Ana Ilić Panjković, Aleksandra Mirimanov, Tatjana Marticki, with the help of volunteers, classroom teacher Dragana Drljević and sociologist Leon Baure.
After the exhibition, students and several young refugees and migrants from the Sombor Reception Center jointly painted planters, placed in front of the Faculty of Education.
"If it weren't for these workshops, it would be hard for me to get through the long, cold and tense waiting days." Thank you." (George, 28, Syria)
The project was implemented by the Ecumenical Humanitarian Organization with the financial support of the Swiss partner HEKS/EPER, Switzerland.