Central Celebration of Three Decades of EHO + video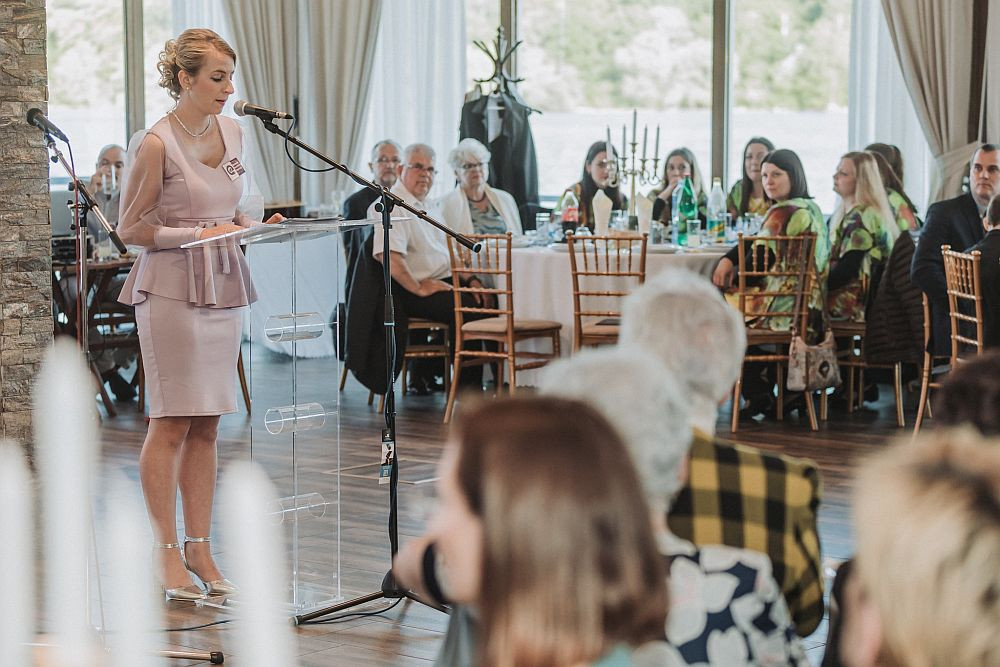 24. May 2023.
The central celebration of 30 years of work of the Ecumenical Humanitarian Organization was held on Wednesday, May 10. The celebration gathered around 200 guests, partners and friends of our organization.
After the address of Anna Brtka Valent, Director of EHO and Andrija Marčok, President of the Assembly of EHO, the following persons spoke about their cooperation with our organization: Danijela Kostić, member of the City Council of the City of Novi Sad in charge of social protection and care for children and families, Angela Elmiger, head of the program for Eastern Europe and the Middle East from HEKS/EPER (Switzerland) and Pétur Thorsteinsson, director of the Regional Office of Hope for Eastern Europe of the Diakonia Württemberg (Germany).
This was followed by a cultural and artistic program where the Chamber Choir "Agape" of the Slovak Evangelical a.v. churches in Serbia, Jovgen Nađ and parish priest Julian Rac, representatives of the Eparchy of St. Nicholas in Russian Krstur and Bence Halasz in front of the Reformed Christian Church in Serbia who recited. Users of the services provided by the Ecumenical Humanitarian Organization also performed as part of the program: Ante Raič, a user of the Club for Seniors who performed a recital, children from the settlement of Adice who presented their art and literary works, and the dance group B13 made up of young people from the settlement of Veliki Rit.
During the celebration, the documentary film "30 years with loved ones, for loved ones" was premiered and the publication "Charity at the dawn of a new century" was presented, which both follow and illustrate three decades of work of our organization. The celebration was accompanied by an exhibition of the works of our users, and photos taken during the last thirty years were also displayed.
Evangelical Lutheran Church in America
Diakonie Württemberg International
Brot für die Welt
HEKS - EPER World