The Day of Cultural Differences celebrated also in Reception Center Sombor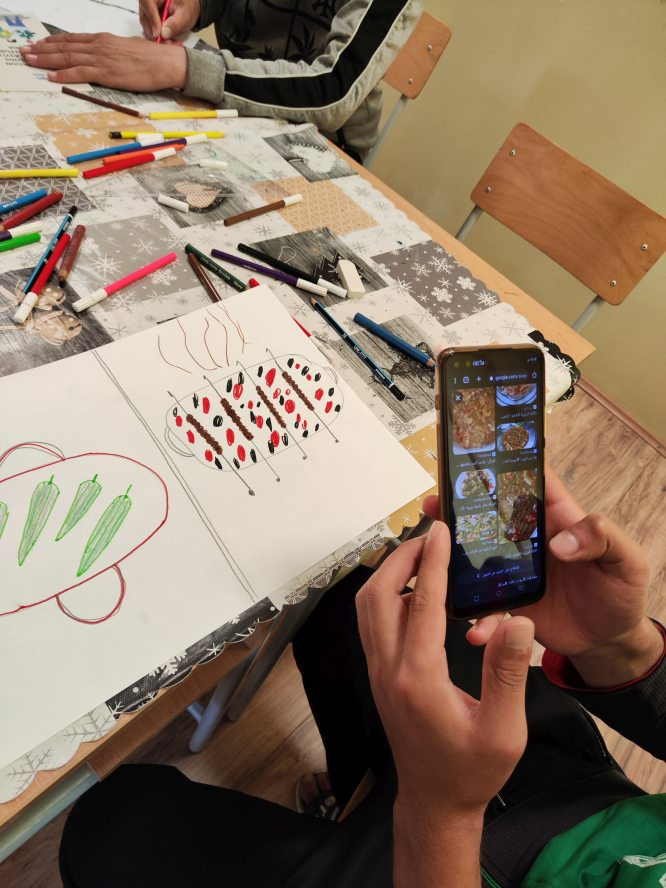 23. May 2023.
During the past week, EHO activists held an educational and creative workshop on the occasion of the World Day of Cultural Differences, celebrated on May 21, in cooperation with the IOM and the Commissariat for Refugees and Migration of the Republic of Serbia, in the Reception Center in Sombor.
The first part of the workshop was a conversation with the users about their culture, traditional recipes and dishes. Users presented the sights and culture of Syria in a creative way.
The second part of the work was focused on the presentation of the history of Syria, but the customs and traditions of Serbia were also presented. In the end, a message was developed that stood out from the conversation and the whole workshop, which is, Love and cherish your culture, and respect and appreciate other people's. At the workshop, there was a nice, positive and bright atmosphere that pleased all the participants.
In PC Sombor, EHO is implementing the project "Empowerment of refugee women and children" for the fourth consecutive year, with the support of the Evangelical Lutheran Church (ELCA, USA).