Occupation workshops presented at a business brunch of representatives of embassies and international missions in Serbia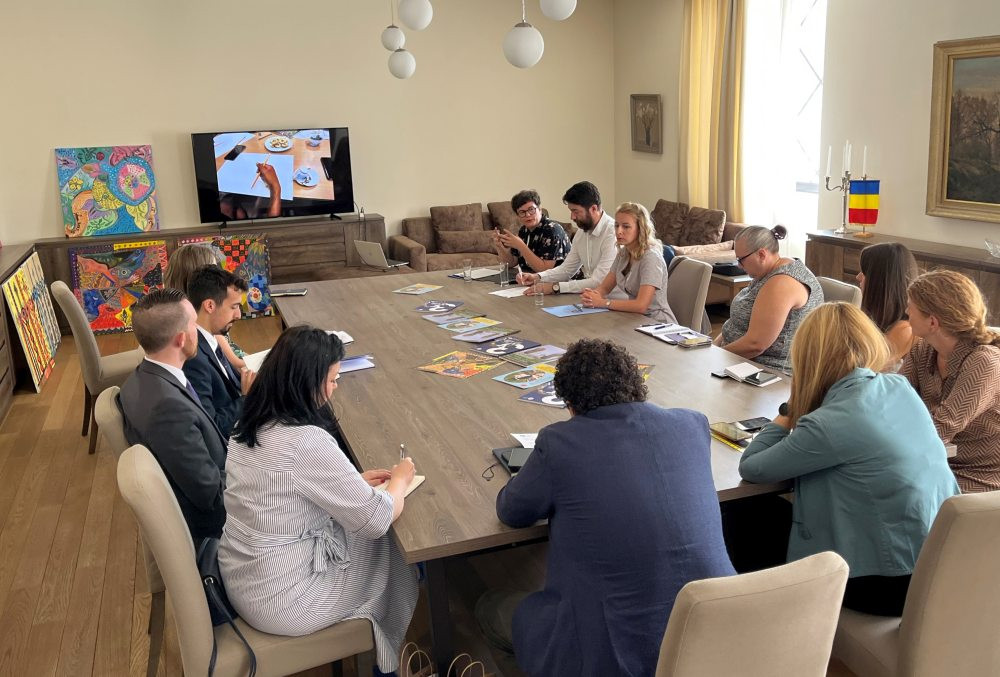 16. Sep 2023.
In partnership with the Embassy of Romania in Serbia, we organized a business brunch with representatives of embassies and international missions in Serbia. The meeting was attended by representatives of the embassies of England, Germany, Norway, Portugal, Romania, the United States of America, Finland, Switzerland, including representatives of the IOM, UNHCR and GIZ. We discussed the need to support and organize occupation programs that use art as a methodology for providing psychosocial support to people on the move (asylum seekers, migrants and refugees who are currently in Reception Centers in Serbia).

The goal of these programs is to stimulate the creative process and influence the well-being of the individual.

We believe that by opening space for creative processes and providing opportunities to create tangible works, we can create a sense of connection, contribution and participation in the community. Art is a universal and intuitive language that enables cross-cultural communication, fosters positive awareness, curiosity and dialogue between people.

Bearing in mind the importance of these activities for the well-being of people on the move, we organized this meeting where we presented our activities and exchanged ideas with representatives of diplomatic community in Serbia about the possibilities for further strengthening of these programs. We believe that international cooperation is key in providing support to migrants and refugees, and that we will achieve positive results through the exchange of ideas and resources.