Activities in the Reception Center in Sombor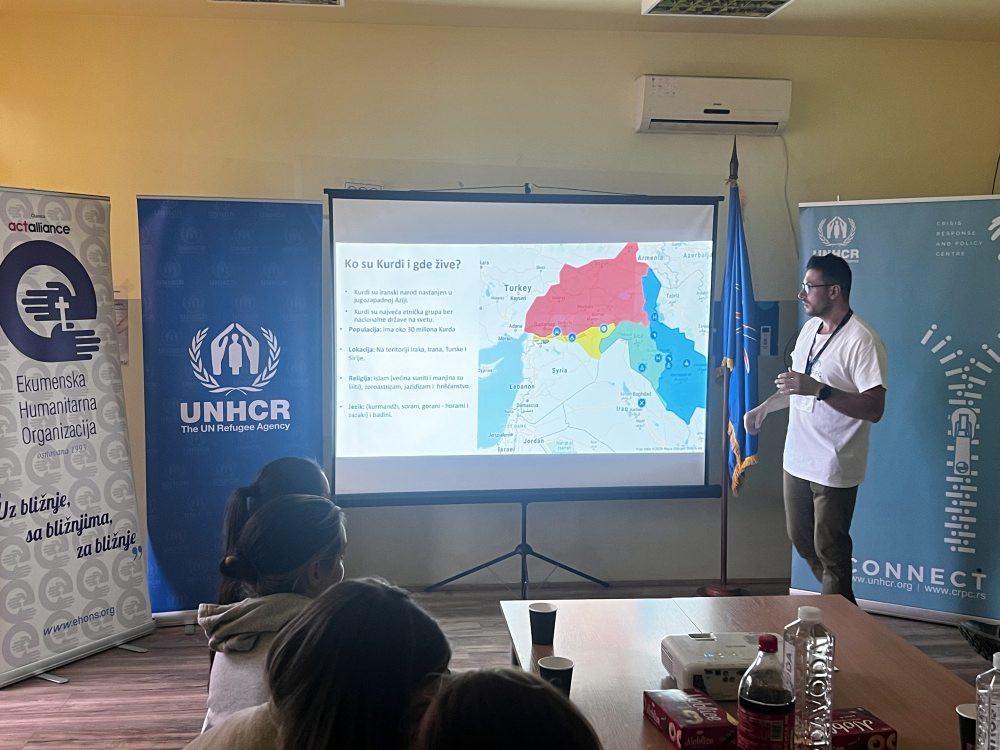 29. Oct 2023.
As part of the cooperation of the Ecumenical Humanitarian Organization (EHONS), the Commissariat for Refugees and Migration of the Republic of Serbia (KIRS), the United Nations High Commissioner for Refugees in Serbia (UNHCR), the Center for Crisis Policy and Response (CRPC), support activities for the Center, users and professionals who are preparing or already provide the necessary support to persons who reside in the Republic of Serbia as migrants and refugees.
The activity included 3 activities. As part of the first, representatives of the Commissariat for Refugees and Migration of the RS together with the aforementioned actors and users of the Center beautified the Reception Center by planting thuja trees. 30 users of the Center participated in the activity.
Art and educational workshops were organized in further segments of the work. Danijela Vimić, an academic painter and professor of the art group of subjects with the idea of recycling introduced the users to the making of lanterns using the technique of painting on glass. In this way, workshop participants learned the importance of recycling and creative reuse of materials.
The educational part included students of the Faculty of Pedagogy in Sombor, teachers and field assistants of the Center for Social Work of the City of Sombor, who had the opportunity to hear basic information related to migration. The training was held by representatives of the Center for Crisis Policy and Response. Within the first topic - Migration, trends and risks, the work of the Center for Crisis Policy and Response was presented. A distinction is also made between the terms migrants and refugees and the risks that migrant routes (routes) carry with a person are presented. In the second part, the topic, Basics of cultural mediation and information about the countries of origin, is covered. The mentioned topic familiarized the attendees with the peculiarities of the work and emphasis was placed on the need to build experiential sensibility in working with the mentioned target group.
This activity is part of the cooperation of the aforementioned actors, with the aim of contributing to the creation of an inclusive environment in which diversity, in this case culture, will not create a wall between people.
During 2023, the ecumenical humanitarian organization carried out 5 actions that contributed to the achievement of the above-mentioned goal.
The Ecumenical Humanitarian Organization provides support to persons housed in the Reception Centers in Šid and Sombor with the support of the Evangelical Lutheran Church of America through the project "Empowering Refugee Women and Children".