Memorial bust of Károly Béres unveiled in EHO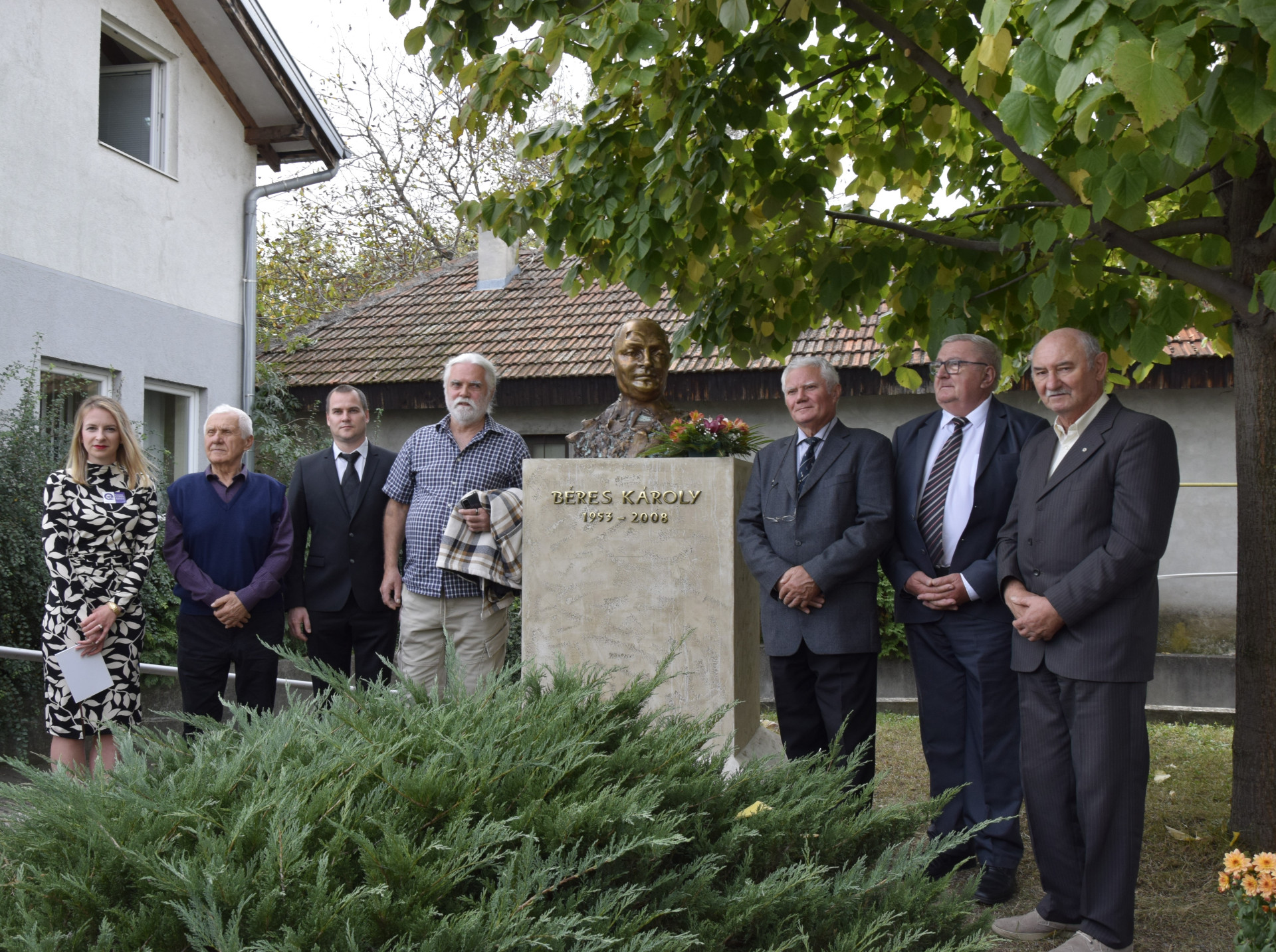 01. Nov 2023.
On the occasion of the 30th anniversary of the establishment of the Ecumenical Humanitarian Organization and 15 years since its founder and first director passed away, a bust of Károly Béres was unveiled on Monday, October 30. This act was preceded by a ceremony that marked both the Reformation Day and the International Day of the Elderly.

After the composition performed by the choir of the Hungarian cultural and artistic society "Petőfi Sándor", the EHO director Anna Brtka Valent greeted the audience. Ondrej Marčok, president of the EHO Assembly, spoke about the reform movement started by Martin Luther by announcing 95 theses on the restoration of the church in the 16th century. Jovgen Nađ, Slavica Stracenski and Ante Raič performed an appropriate cultural and artistic program marking the day of the elderly.

Károly Béres, the founder and first director of EHO, was one of the greatest advocates and admirers of the value of interreligious and interethnic tolerance, ecumenical dialogue and cooperation among people regardless of their personal characteristics. László Harangozó, bishop of the Reformed Christian Church in Serbia, Tanja Stojković, program coordinator of EHO and Anna Bu, former program coordinator, acting and executive director of EHO, spoke about Károly's importance and cooperation with him. On behalf of the family, Károly Béres Jr., son of Károly Béres, also addressed the audience via video recording.

The bust of Károly Béres, which was unveiled by the representatives of the EHO founding churches after the ceremonial program, is the work of the Novi Sad artist, sculptor and poet Szilágyi László. It is located in the courtyard of the Ecumenical Humanitarian Organization as a memorial to the man who laid the foundations of our organization and whose legacy we continue to preserve and further develop.