Women in the IT industry are important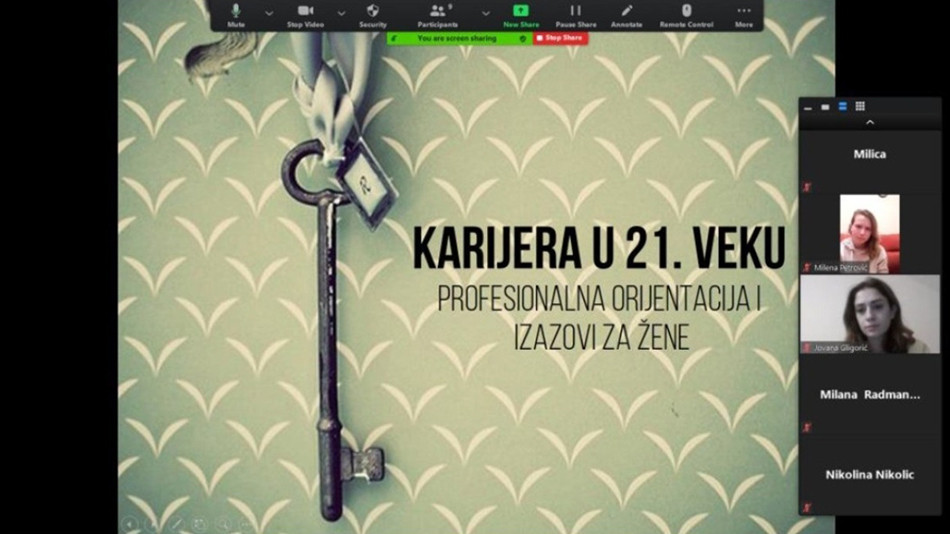 27. Apr 2021.
Positioning women in the IT and digital marketing industry as well as empowering them to enter that world and embark on career building, were the topics of four two-day trainings held for a total of 40 women during March and April via the zoom platform. During the training, three topics were covered: introduction to programming, digital marketing and professional development and career guidance. The motivation for organizing such trainings lies in the fact that the labor market offers a significant number of jobs in the field of IT and digital marketing, but also that in reality there is still a gender-based difference in the economic sphere that needs to be overcome.
The trainings were organized within the project "Towards Gender Justice in Serbia - Young and Older Women Together" which the Ecumenical Humanitarian Organization is implementing as part of the ACT Alliance - Gender Justice Programme 2020. The aim of the project is to hear the economic and social voice of women and provide their greater participation in society, and the project is being implemented in partnership with "Čovekoljublje", a charitable foundation of the Serbian Orthodox Church.