International Children's Day celebrated in the Reception center in Sombor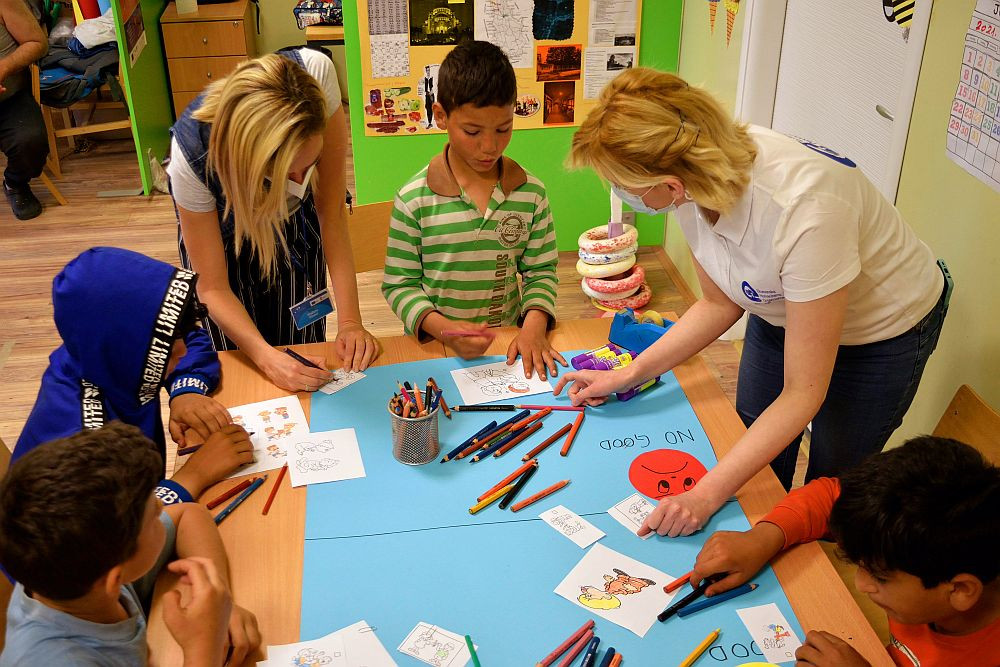 01. Jun 2021.
On the eve of the 1st June, International Children's Day, a workshop on the topic of peer violence was realized in the reception center Sombor in cooperation with a field worker of the Center for Social Work.
The children were acquainted with a very important topic through educational and creative work, which is, how to recognize peer violence and who to turn to, when the notice it. In the educational part, the children participated in a discussion on a given topic, got acquainted with the types of violence, how to recognize and react adequately in order to protect themselves and others. Then, a joint panel of children's works was made, which showed different situations that children encounter in relation to their peers. We must not forget that every child has the right to live without violence.
There are currently 586 people in the Sombor reception center. The project "Empowerment of Women and Refugee Children" is being implemented by the Ecumenical Humanitarian Organization with the support of the Evangelical Lutheran Church of America (ELCA).