EHO Tailor Workshop: Tailoring and Sewing Course 2021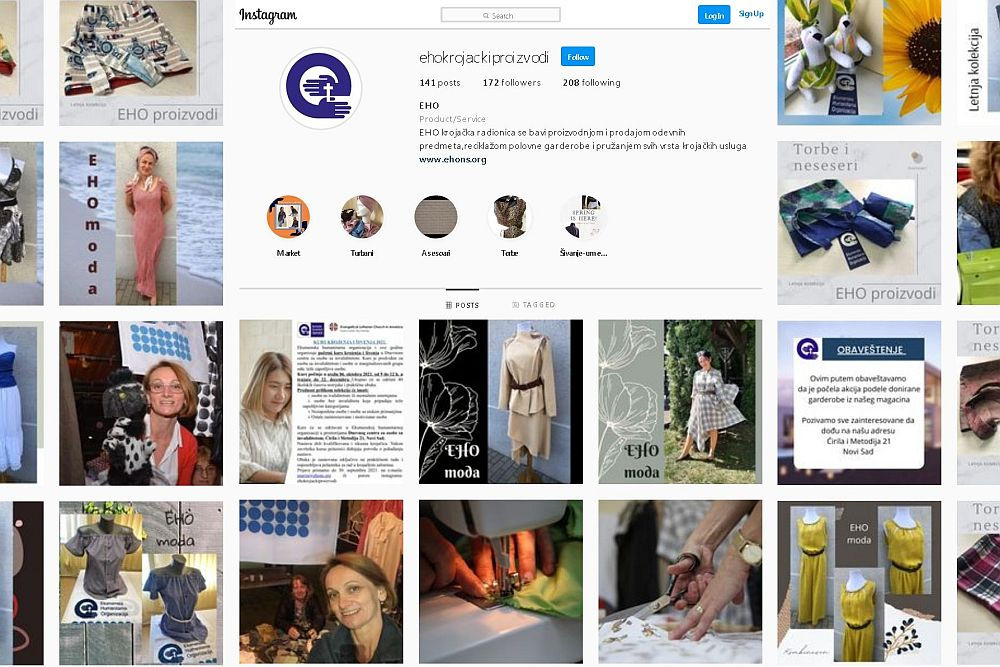 20. Sep 2021.
The Ecumenical Humanitarian Organization is once more organizing a beginner tailoring and sewing course at the Day Care Center for People with Disabilities. The course is intended for people with disabilities and people from marginalized groups or harder to employ people.
The course starts on Wednesday, October 6, 2021 from 9AM to 12 AM and will last until December 22. A total of 40 school hours of theoretical and practical training will be held.
Preference in the selection will have:
1. persons with disabilities or mental disabilities
2. persons without disabilities who belong to hard-to-employ categories
3. Unemployed and low-income people
4. Other interested and motivated persons
The course will be held in the Ecumenical Humanitarian Organization in the premises of the Day Care Center for Persons with Disabilities, Ćirila i Metodija 21, Novi Sad.
Classes are taught by a qualified and experienced seamstress. After completing the course, participants receive a certificate of attendance.
The training is based exclusively on practical work and prepares students to work in tailoring salons.
Applications are accepted until September 30, 2021 at e-mail: marija@ehons.org or through instagram: ehokrojackiproizvodi.