A workshop on the introduction of additional educational support held in Žabalj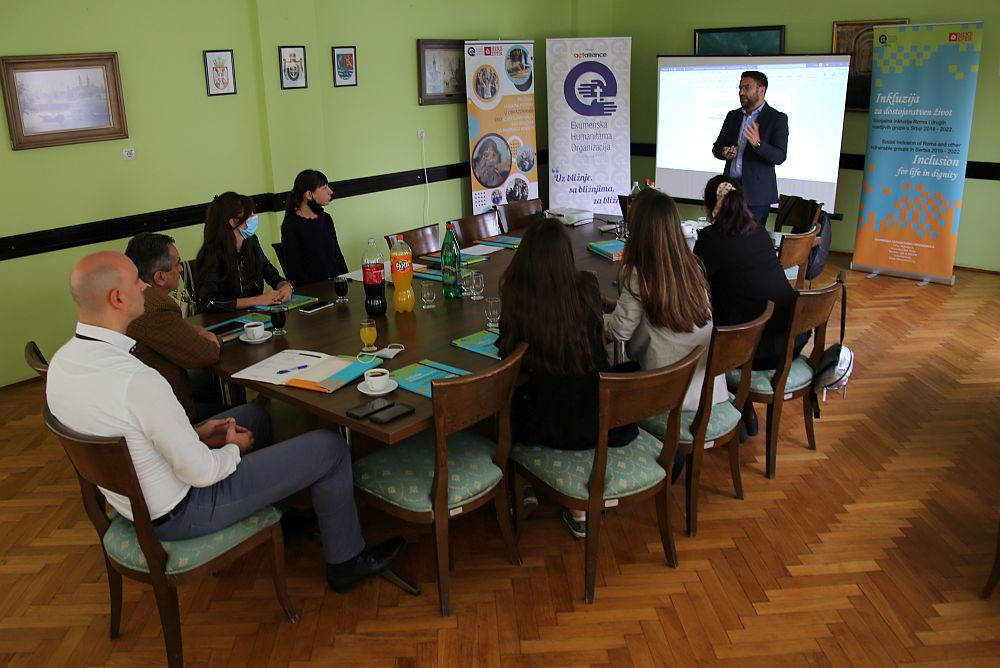 30. Sep 2021.
A workshop was held with representatives of local institutions: the Municipality, the Center for Social Work and other institutions from the territory of the municipality of Žabalj, on the standardization of innovative services of additional support in education. Within the workshop, the Rulebook on additional educational support, the Protocol on cooperation between local institutions as well as the report on the work, ie on monitoring the implementation of the additional educational support service were presented. Additional educational support is a significant type of support for children who have certain difficulties, and who work according to the changed educational program or children from the Roma community, as well as children for whom the need for this service has been determined. We have agreed on further cooperation with representatives of local self-government and other institutions. If the service is standardized, ie. if a decision is made to accept the rules and other documents that have been proposed, this innovative service will be part of the local socio-educational services that will be implemented in the Municipality of Zabalj.
This activity is part of the project "Providing additional support in education to children from vulnerable groups in response to the Kovid-19 pandemic" which is implemented in partnership with the Municipality of Žabalj, Elementary school "Miloš Crnjanski", Žabalj, Elementary school "J. J. Zmaj ", Đurđevo, Center for Social Work of the Municipality of Žabalj and the Office for Roma Inclusion.
The project is funded by HEKS / EPER, Switzerland.