90 food packages distributed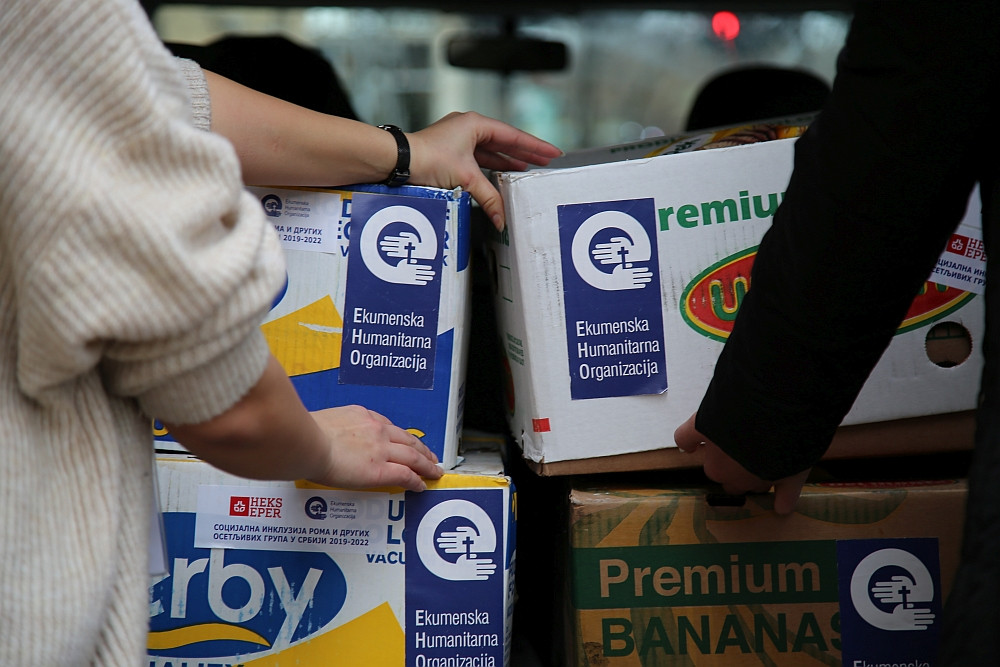 27. Dec 2021.
Food packages were awarded in Žabalj and Đurđevo to families whose children are beneficiaries of the service of additional support in education, within the project "Providing additional support in education to children from vulnerable groups in response to the COVID 19 pandemic".

Through individual support provided by tutors to children during the first half of the year, parents also played an important role in the process, as equal partners, constructively involved in their children's education, because through family support we create a stimulating learning environment.

The project is implemented in partnership with the Municipality of Žabalj, Elementary School "Milos Crnjanski", Žabalj, Elementary School "J. J. Zmaj ", Đurđevo, the Center for Social Work of the Municipality of Žabalj and the Office for Roma Inclusion.

The project is funded by HEKS EPER, Switzerland.