Selection Jury session for 22 Housing Support beneficiaries from Ruma, Pećinci and Sremska Mitrovica in 2022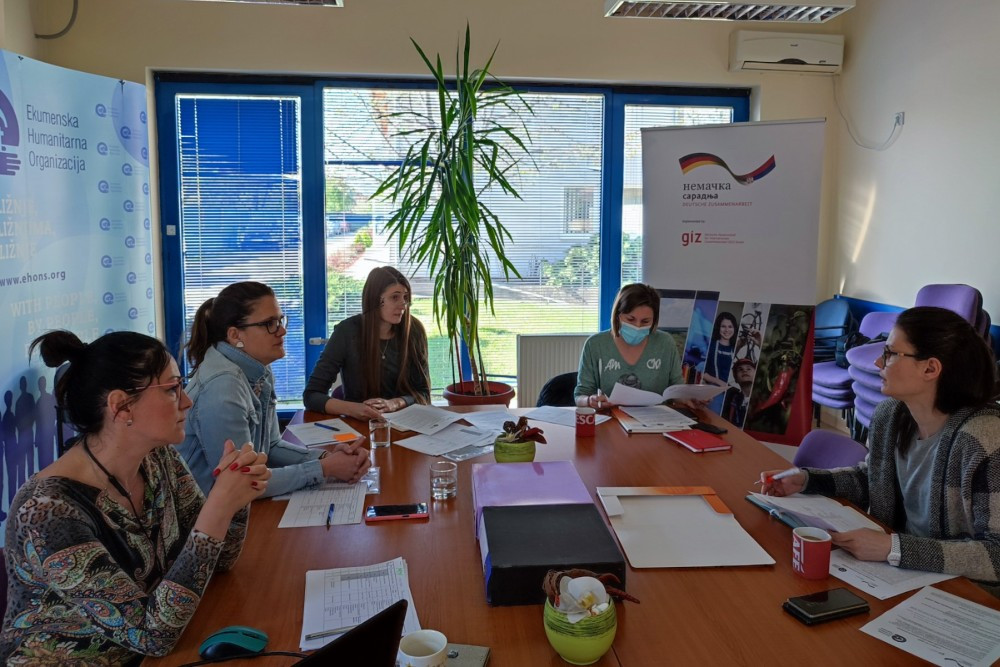 28. Apr 2022.

During April 2022, altogether 22 beneficiary families were selected from territories of municipalities of Ruma, Pećinci and Sremska Mitrovica within the Housing Support component EHO project "Assistance for a new start" for the year of 2022. The decision-making session was held in the premises of EHO and the Jury was consisted of representatives from GIZ Srbija, Refugee and Migration Committee of Ruma and of EHO itself.
In the following period, these beneficiaries shall receive construction materials for the renovation of their houses, and the professional support of EHO engineers during the planning of works and construction. Families who applied for a bathroom shall be supported by the means of plumbing and electrical installations for their bathrooms, including ceramic tiles. The next steps are, signing contracts with support beneficiaries and purchasing construction materials for house renovations.

The services provided are supported by the Deutsche Gesellschaft für Internationale Zusammenarbeit (GIZ) GmbH under the "Migration for Development" (PME) program. The program is part of the broader initiative "Return to New Opportunities" of the German Federal Ministry for Economic Cooperation and Development (BMZ).