Supported establishment of an entrepreneurial business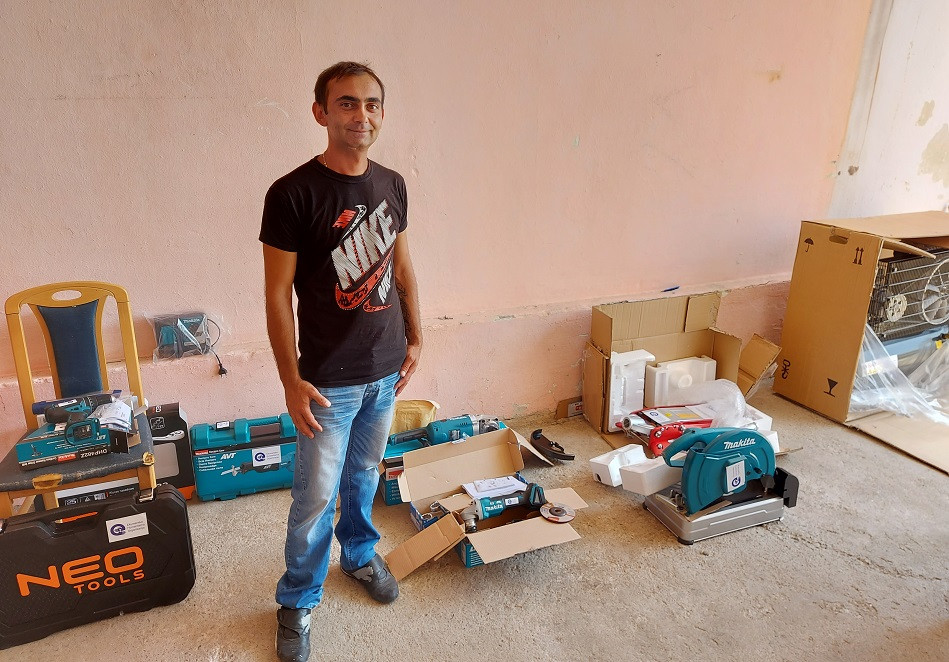 20. Aug 2021.
Within the EHO project "Improvement of the socio-economic situation of the marginalized in Vojvodina through education and economic empowerment", the establishment of the entrepreneurial store "HEAVY-METAL SREM" with its headquarters in Nikinci, Ruma, was supported. Entrepreneurial shop deals with the purchase and collection of secondary raw materials.
Nenad Jovanović, the owner of the newly established store, bases his business idea on the basis of many years of family experience in the trade of used cars and scrap metal. He knows the market well and has a partially built network of suppliers of secondary raw materials in the area, as well as a network of customers in Bačka and Srem. Nenad expects that by opening an entrepreneurial shop, as well as with new tools and equipment, he will be able to work more and faster, and that he will thus provide better living conditions for his family.
The customer support package includes training on starting and running a business and creating a business plan, support in the registration process, procurement of equipment, machinery, as well as mentoring and support.
The project is implemented with the support of THE Brot für die Welt and Diakonie Württemberg/Hoffnung für Osteuropa of Germany.