Equipment for Hairdressing and Cosmetic Works Delivered as Assistance for Self-Employment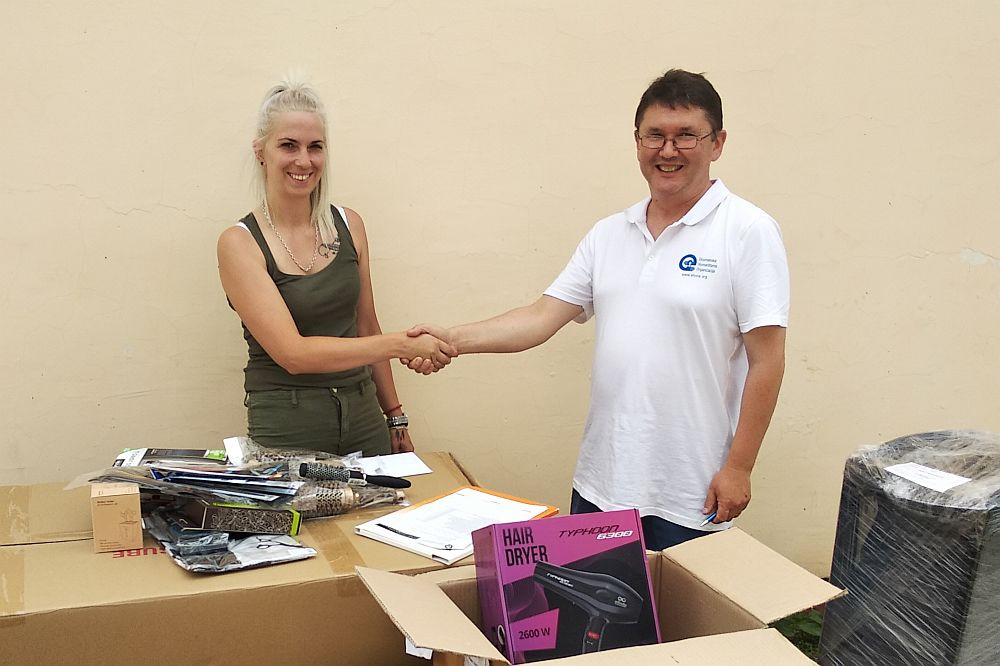 02. Sep 2021.

This summer, at their home address, EHO handed over to Jovanović Biljana from Ašanja, Oršoš Kristina and Oršoš Danijela from Bogojevo and Plavci Kristina from Veternik, the required equipment for hairdressing and cosmetic work, as a part of assistance for self-employment of unemployed people within the EHO project "Assistance for a New Start".
These are young girls who are trained for hairdressing, pedicure and manicure and decided to start their own business this way. The variety of equipment obtained will enable them to earn an income and achieve better life for themselves and their family. By the end of the project, they are provided with the professional support of EHO advisors in running the business, for additional motivation and counseling.
The services provided under this project are supported by the Deutsche Gesellschaft für Internationale Zusammenarbeit (GIZ) GmbH under the Migration for Development (PME) Programme. The Programme is part of the global initiative "Returning to New Opportunities" of the German Federal Ministry for Economic Cooperation and Development (BMZ).