COMPLETED DISTRIBUTION OF BUILDING MATERIALS TO THIS YEAR'S BENEFICIARIES OF EHO ASSISTANCE FOR HOUSING IMPROVEMENT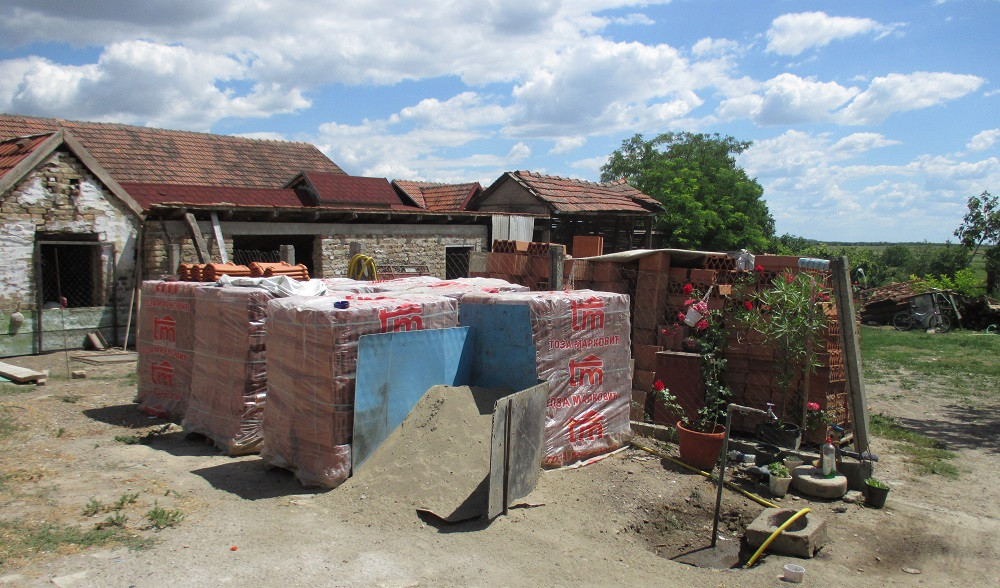 01. Aug 2022.
As part of the project intended for returnees from Germany and other countries of Western Europe "Assistance for a new start", in July 2022 construction materials were delivered to users from Sremska Mitrovica, Ruma and Pećinci, who this year were granted with assistance for improving housing conditions.
18 returnees received this assistance, as well as 4 non-returnees who live in poor housing conditions, on the territory of the project locations. The building material obtained is intended for the repair of their houses, and the support includes the professional assistance of EHO engineers in the field during the construction works, as well as paid plumbing and ceramic works for those who will receive new bathrooms. Other works are performed by the families themselves. The aim of this support is to provide basic sanitary and other conditions for better housing of the selected families and thereby contribute to their (re)integration in the local community.
The services provided are supported, on behalf of the German Federal Ministry for Economic Cooperation and Development (BMZ), by the Deutsche Gesellschaft für Internationale Zusammenarbeit (GIZ) GmbH, under the Migration for Development (PME) Programme.