Vedrana Bjelajac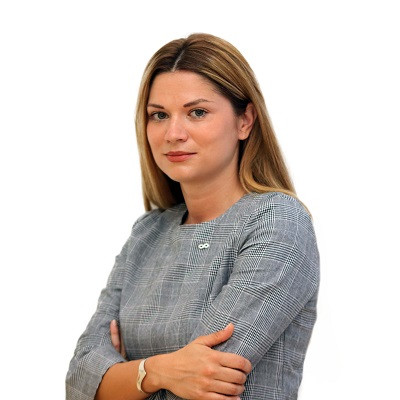 Vedrana Bjelajac has been engaged in the Ecumenical Humanitarian Organization since 2013 as a volunteer and external associate, and since April 2019 she has been in charge of coordinating, implementing and monitoring activities on the project of support and assistance to children involved in life and / or street work. Since April 2019 she is given charge for coordination, implementation and monitoring of activities in the support project to children at risk from involvement in life and/or work at street. Since 2020 she resumed coordination of the project aimed at empowerment of refugee women and children dwelling in Reception centers in Sombor and Šid.
Vedrana completed basic and master studies in pedagogy at the Faculty of Philosophy in Novi Sad and has a license to work as an expert associate in educational institutions. She is a member of the Association of Journalists of Vojvodina, and she was also an associate of the children's newspaper "Neven".
She likes to spend her free time with friends, family and her dog.
E-mail: vedrana@ehons.org